China Photo of the Day: A Giant Bank Made Entirely From Ice
At Harbin's annual winter sculpture festival, participants built a spectacular castle fit for a king—or at least a bank.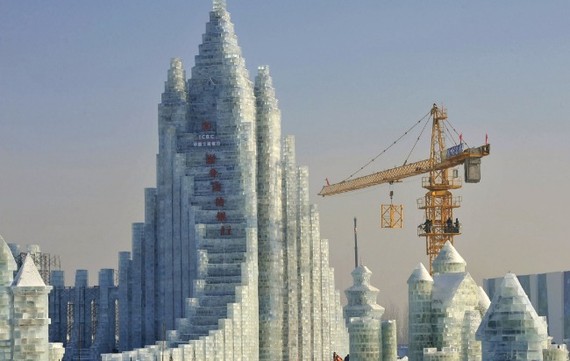 Everything is bigger in China.
This ice castle—or, ice bank fortress—is perhaps the most spectacular entrant in the 30th annual 
International Ice and Snow Sculpture Festival
 in the northeastern Chinese city of Harbin. A sign hanging outside the sculpture suggests it's intended to look like a branch of the Industrial and Commercial Bank of China, the nation's biggest bank.
According to Reuters, nearly 10,000 workers were required to build the sculptures in this year's festival, using 180,000 square meters of ice and 150,000 square meters of snow. The event starts January 5, 2014.