In Praise of Gary Locke, the Best-Ever American Ambassador to the P.R.C.
As the former Commerce Secretary prepares to return to the United States, his service in China should serve as a blueprint for managing Sino-American relations.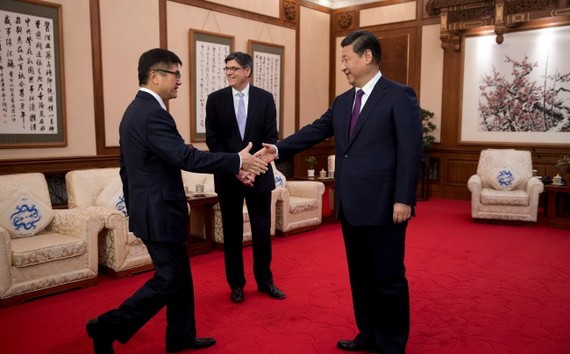 Ambassadors are to international politics what first-base coaches are to baseball: While they're undeniably important, their accomplishments (or failures) tend to go unnoticed. Their job is to attract as little attention as possible and be a team player.
Nevertheless, a case can be made that Gary Locke—who has announced his resignation as U.S. Ambassador to China—has been the best U.S. ambassador to China since Sino-American relations were restored in 1979.
In a way, this isn't surprising: Locke, once considered a possible presidential contender, was arguably the most accomplished politician to ever occupy the post, having served as both the governor of Washington state and as the U.S. Commerce Secretary.  But his tenure in Beijing may ultimately be considered the highlight of his career, and may serve as a blueprint for how to manage Sino-American relations going forward.
Locke became the 10th U.S. ambassador to the P.R.C. in July 2011, after his predecessor, Jon Huntsman, resigned to run for the 2012 Republican Party presidential nomination. The president tapped Huntsman for the post in 2009 for a variety of reasons, not least the belief that the ambassador would be the most formidable challenger to Obama's re-election chances in 2012. (As it turned out, Huntsman—in part because of his association with the president—finished a distant fifth in the GOP field).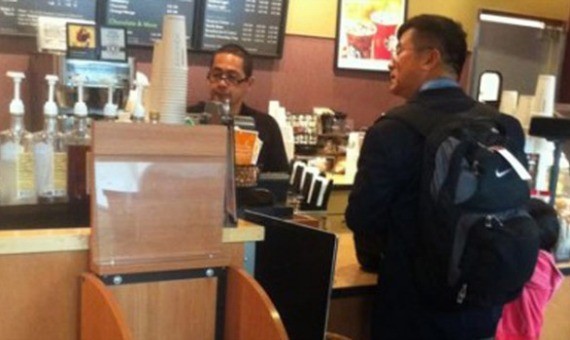 The handsome, Chinese-speaking Huntsman, who learned the language while serving as a Mormon missionary in Taiwan, had once seemed to be an ideal fit for the job. But his tenure as ambassador suffered from an incident in February 2011, when he inserted himself into small, anti-government demonstration in Beijing.
That month, as protesters in Cairo's Tahrir Square toppled Egyptian president Hosni Mubarak, a group of Chinese liberals began occasional, silent "strolls" through Beijing's Wangfujing pedestrian street, a high-traffic area popular with international tourists. The movement, called the "Jasmine Revolution," was an attempt to build on the momentum of the Arab Spring by drawing attention to human rights concerns in China. But on one occasion, a group of protesters spotted Huntsman, wearing a leather jacket with an American-flag patch on the shoulder, observing the demonstration. It didn't take long for the protesters to identify him:
"Aren't you the American ambassador?" cried one. "Yes, you are the American ambassador," the man continued, turning to address other bystanders. "What is he doing here?"
Huntsman denied he was there intentionally, claiming that his appearance at the protest was coincidental and that he merely wanted to take his family to a nearby McDonald's. Few bought it,  and the appearance did not play well in China: After the incident, the media even censored Huntsman's Chinese name, a first for an American ambassador. Whether Huntsman's appearance at the protest was a clever ruse intended to drum up his support in the U.S., as some observers have speculated, is unclear. But whatever his motives, as the journalist Adam Minter put it, his appearance was a "woeful and unnecessary self-inflicted wound of the sort that U.S. ambassadors to China really shouldn't—and generally don't—make."
***
Upon his arrival in Beijing, Huntsman's replacement shared something with his predecessor: He too was the apparent victim of political exile. As Commerce Secretary under Obama, Locke never found his footing within the administration, as a recent Politico Magazine profile of Obama's cabinet describes:
Determined to make something out of his Commerce perch, Locke pressed to be admitted to the big economic team meetings where all the key decisions were made by the West Wing's A-team players. He attended a few, but did little to impress Obama or his team, and was eventually shipped off to Beijing as ambassador to China. "He was never heard from again," recalls a former member of the economic team.
But in contrast to Huntsman, Locke approached the ambassadorship with notable humility. While waiting to board his initial flight to Beijing at Seattle's SeaTac airport, Locke was photographed buying breakfast at Starbucks and carrying his own bags, sparking a mini-sensation in China where such "common man" gestures are unusual among important officials.
Then, Locke further endeared himself to the Chinese by visiting his ancestral village in Guangdong Province. Though little publicized internationally, the event was a public relations coup for the Chinese-American ambassador. As the Washington Post's Max Fisher says, "you can't buy soft power like that."
Locke's virtues went beyond symbolism. In February 2012, the Sino-American relationship was tested by the attempt of Chongqing Police Chief Wang Lijun to defect to the U.S. at the American consulate in Chengdu, where Wang had fled following a confrontation with his powerful boss, Bo Xilai. After police loyal to Bo had encircled the consulate, Ambassador Locke helped negotiate Wang's safe passage to Beijing, where he would later be tried and convicted for his role in the murder of Neil Heywood, a British national.
Later last year, after the dissident Chen Guangcheng escaped house arrest in Shandong province and fled to the American embassy in Beijing, Locke helped negotiate Chen's emigration to the U.S. and was even seen holding the blind activist's hand as the two entered a hospital. Though resolution of these crises required high-level involvement above the ambassador's station, Locke won praise for his work keeping the Sino-American relationship on even footing.
As President Obama chooses his third ambassador to the People's Republic, the parameters of the position have changed—Washington's envoy to Beijing has become a high-profile position, and the selection will attract a lot of attention in both capitals. The president is lucky that in Gary Locke, he has an incumbent on hand to serve as an able role model for his successor.