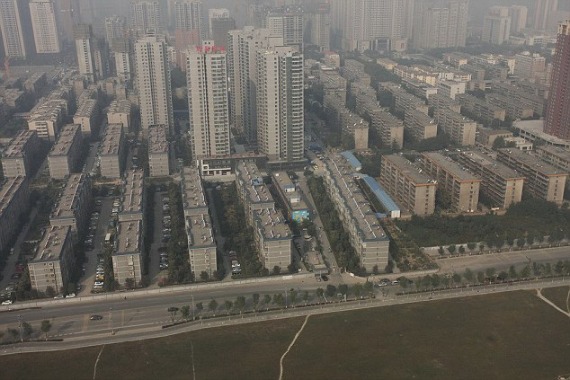 Reuters
This image shows a Xi'an apartment building jutting into a highway, forcing drivers to go around. The reason? The building, which houses residents forced to relocate from their previous homes, was accidentally extended into the pathway of a planned road. When the residents refused to move (they had, after all, been asked to move once already), city planners decided to simply route the road around it. 
This isn't the first time that forced relocations have created this problem in China. When Chinese cities decide to tear down old housing and build modern apartment blocks, most residents, happy to move to nicer accommodation, accept the offer. But not everyone. So when certain holdouts refuse to budge, city planners simply build around them. Here is an example of what this looks like: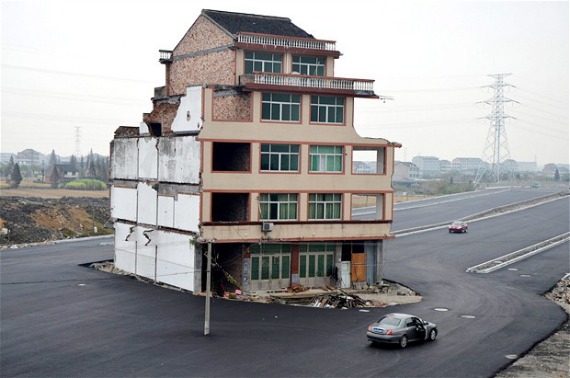 Reuters
China's development, you see, waits for no man. Or house.