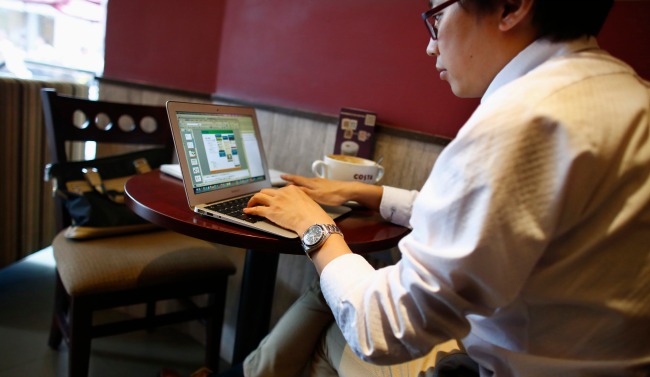 Carlos Barria/Reuters
The first week of October brings the National Day holiday in China, marking the anniversary of Mao Zedong's founding of the People's Republic in 1949. It's a day of government-organized celebrations with military parades, musical concerts, and fireworks. But even though it's a major holiday in a country called the People's Republic, there's one thing that will almost certainly not happen in the country: big events organized by the people themselves.
It's no secret that the Chinese government dislikes mass protests. But a fascinating pair of studies led by political scientist Gary King uses rigorously observed patterns of censorship on Chinese social media to show just how systematically the Communist Party works to avoid grassroots gatherings of any kind.
King believes Internet censorship in China is the "most extensive effort to selectively censor human expression ever implemented."  The government's Internet police force employs an estimated 50,000 people who collaborate with an additional 300,000 Communist Party members—and that's not counting the employees that private firms must hire to review the content on their own sites. Over the phone, King told me that the effort is so large that "it's like an elephant walking through a room." Together with colleagues Jennifer Pan and Margaret Roberts, King was able to track and measure its footprints, gaining new insights into the Chinese Leviathan.