China's Frightening, Unpleasant Cooking-Oil Scandal
A new documentary highlights problems with illegal "gutter oil," which the government has unsuccessfully attempted to eradicate.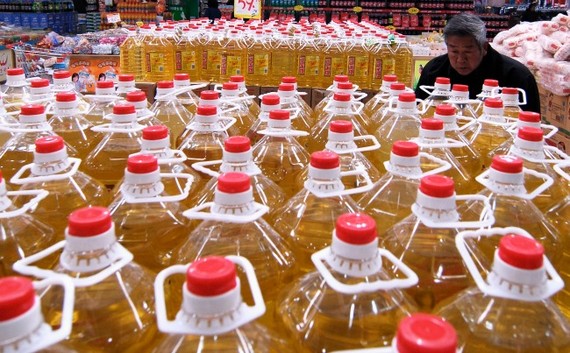 A video shot and released earlier this year by Radio Free Asia is making the rounds online today. The short documentary details the illegal production and sale of so-called "gutter oil," a cooking oil made from restaurant sewer refuse and rotten animal fat that is refined and then sold, mostly to small restaurants and street food vendors. It's part of a food safety crisis in China that The Atlantic covered last year.
While "gutter oil" is technically illegal in China, the government hasn't been able to eradicate the practice. Last year, another report came out on an oil being made from slaughter house scraps.
Radio Free Asia's footage, which features a woman nonchalantly scooping "glop" out of a manhole in broad daylight, suggests that at least in some areas, there's little risk of getting caught.
The top video is part of Radio Free Asia's "Poisoned at the Source" series about food production issues in China, specifically Guangdong Province. If learning about gutter oil doesn't ruin your day, you can also watch mini-documentaries about illegal slaughter tents that spring up overnight and disappear before the sun rises, agricultural fields fertilized with human garbage ("including used batters and toxic waste"), and scam artists who sell fake soy milk.