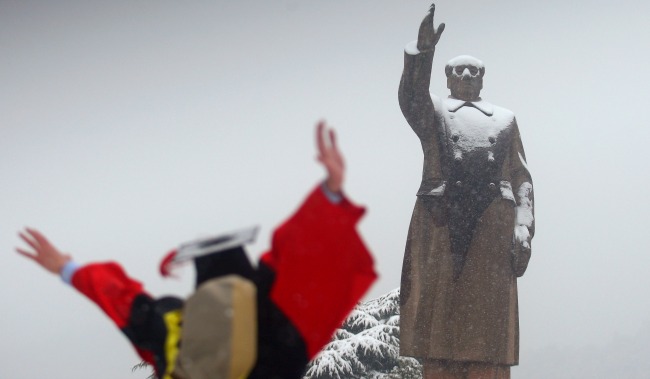 University students in China have taken a strong interest in Massive Open Online Courses (MOOCs) (Chance Chan/Reuters)
This April, when Hong Kong University of Science and Technology (HKUST) launched Asia's first MOOC, they expected modest interest from students mostly from greater China. Instead, they were astonished to find that over 17,000 students signed up worldwide, with 60 percent coming from U.S, U.K. and Canada. Meanwhile, at a large MOOC forum in China, more than 30,000 members are actively translating material from American MOOC courses., exchanging notes on and reviewing them for peer learners.
Once obscure, MOOCs, or Massive Open Online Courses, have become increasingly important in a world where the demand for tertiary education, combined with rising tuition costs, have created a market opportunity for alternatives to traditional universities. One of the largest of these new organizations, Coursera, has teamed up with 84 universities in the U.S.—including Ivy League schools like Yale, Brown, and Columbia—to offer over 400 online courses to learners worldwide. And after securing $43 million in funding this summer, the company has accelerated its international expansion, with a geographic focus on China, India and Russia, markets that Coursera hopes to penetrate through distribution partnerships with local institutions.