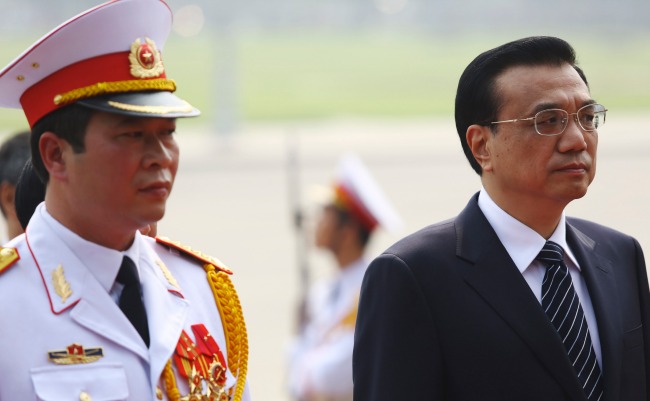 China's Premier Li Keqiang has toured Southeast Asia as Beijing seeks stronger ties in the region. (Na Son Nguyen/Reuters)
Beijing's immediate reaction to the U.S. government shutdown was surprisingly restrained. But with the deeply-divided U.S. Congress seemingly unable to reconcile and get back to work after nearly two weeks, Beijing is losing patience.
Instead of honoring its duties as a responsible leading power, a self-serving Washington has abused its superpower status and introduced even more chaos into the world by shifting financial risks overseas, instigating regional tensions amid territorial disputes, and fighting unwarranted wars under the cover of outright lies.
The only solution, the editorial concludes, is to give emerging and developing economies more say in international financial bodies, like the World Bank, and to create a "new international reserve currency that is to be created to replace the dominant U.S. dollar."