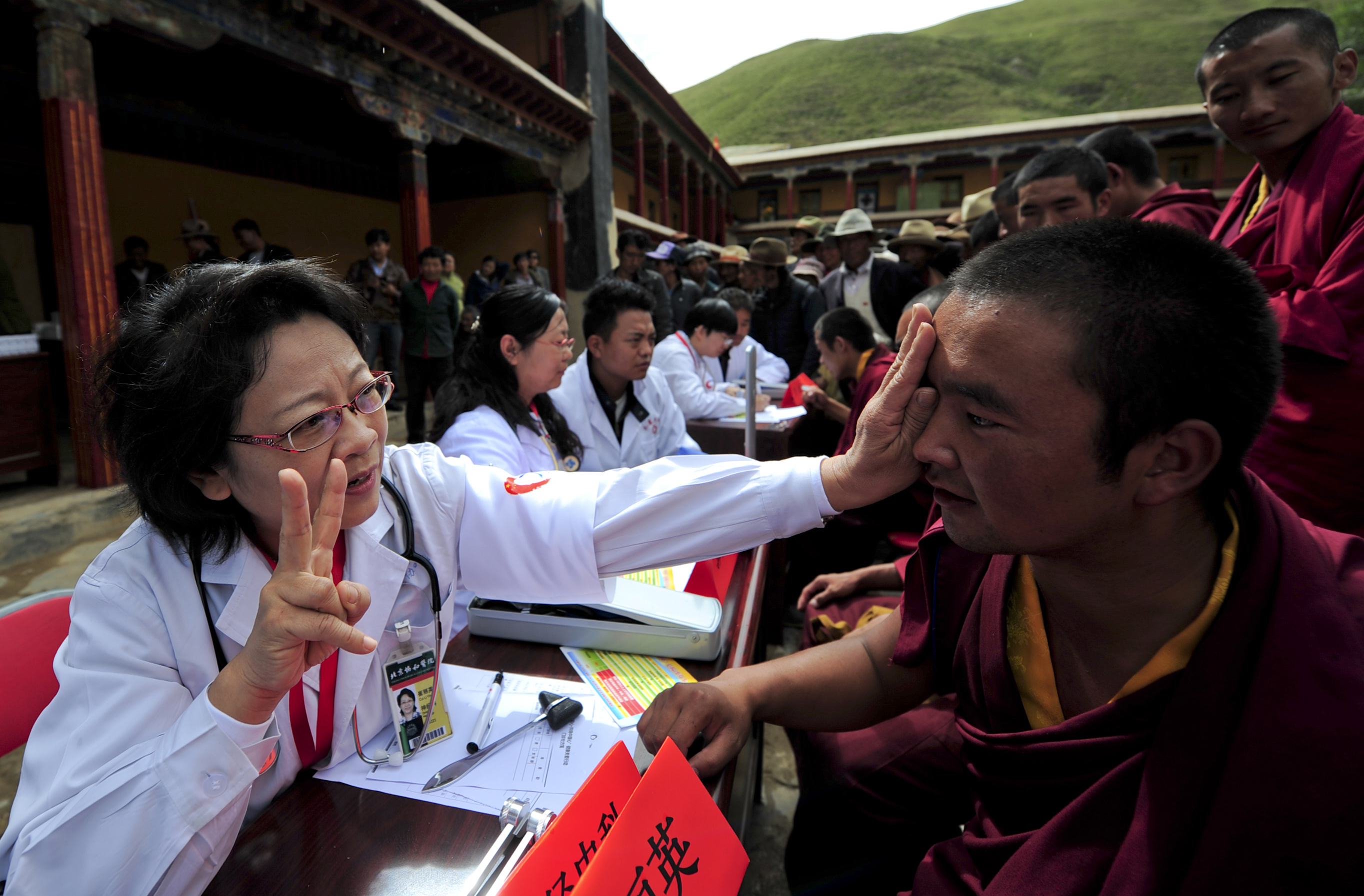 China's top health authority announced Friday that 99 percent of rural Chinese, or 800 million individuals, are now covered by the country's New Rural Cooperative Medical Scheme (NCMS).
Ten years ago, in 2003, just 8 million rural Chinese had health insurance. By 2005 that number had jumped to 179 million, and in less than ten years, according to official statistics, China has attained near universal coverage in rural areas.
Dr. Qiulin Chen, Assistant Professor of Population and Labor Economics at the Chinese Academy of Social Sciences in Beijing, is skeptical of these numbers. He explained that the rural population as a whole may be underestimated, leaving out unregistered people ineligible for the NCMS. These individuals remain uninsured. "Some rural people work in the city and are not covered [under the rural health insurance program] or any urban health insurance program," Chen said. "Only those with official citizenship are [included]."
By 2010, 93 percent of the population was covered by some form of health insurance. The lower number of urban residents covered (65 percent) reflects some of the difficulties in tracking rural-to-urban migrants.