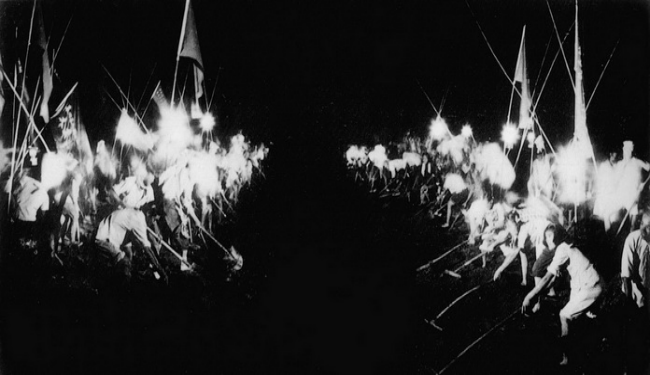 Workers build backyard steel furnaces in Xinyang, Henan Province, China during the Great Leap Forward in 1959. By 1961, the resulting famine had killed an estimated 35 million people. (Wikimedia Commons)
BEIJING—When Yang Jisheng's study of China's Great Leap Forward was first published in 2008, it quickly established itself as the most thorough and comprehensive account of a tragedy that many people worldwide had never heard of.
The book tells the story of Mao Zedong's failed industrialization scheme that, by its conclusion in 1961, had caused the greatest famine in world history. Ever since, the Chinese Communist Party has neglected to confront this event, even scrubbing it from school history textbooks. Yang's own interest in the famine began when realized that his father's starvation was not the isolated event he'd always believed it was. When he began investigating the truth about China's great famine, he uncovered a story much bigger than one he could have imagined.
As a reporter for Xinhua, China's largest state-run news service, Yang was able to access records never intended for public consumption, resulting in a book whose depth of information is coupled with harrowing firsthand accounts of the disaster.