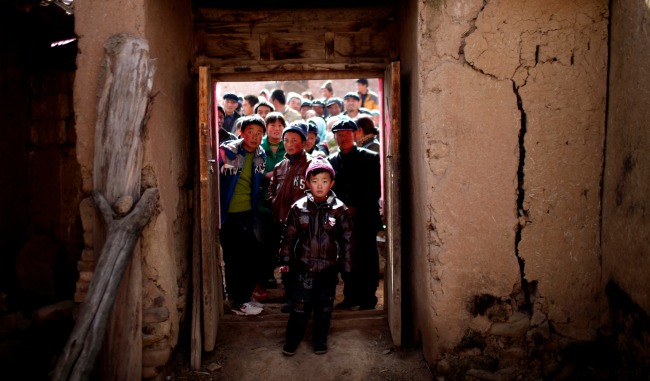 Income inequality between different regions in China has become a growing problem. (Carlos Barria/Reuters)
China, like the United States, has an income inequality problem: the country's GINI coefficient, a measure which tracks economic equality, was 0.474 in 2012, making it more unequal than countries like Peru and the Philippines. Often, inequality in China is blamed on the country's high rural population—39 percent of China's citizens worked in the agricultural sector in 2008, a number much higher than that of developed economies. The situation isn't lost on China, either. Prime Minister Li Keqiang has unveiled a plan to urbanize the country, betting that doing so would help balance China's economy.
But there's  a lot of evidence that inequality is more than just a binary issue of urban versus rural: significant regional differences exist, too.  Using data from the 2011 China Statistical Yearbook, China-based blogger Matthew Hartzell created maps that show just how large the income gap is in the country. Here are three maps, for instance, that measure annual per capita income, urban disposable income, and rural income by province: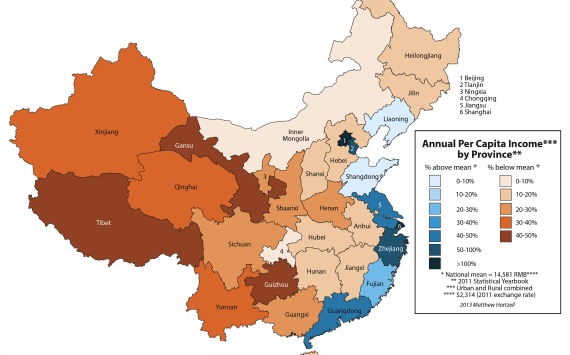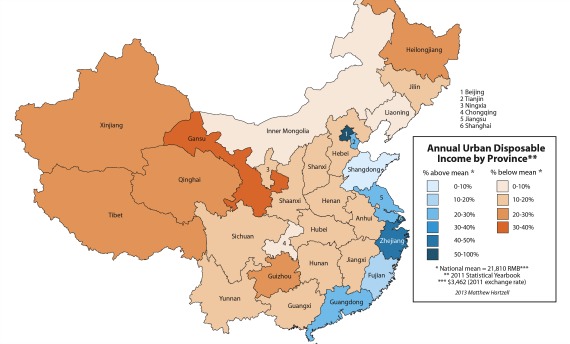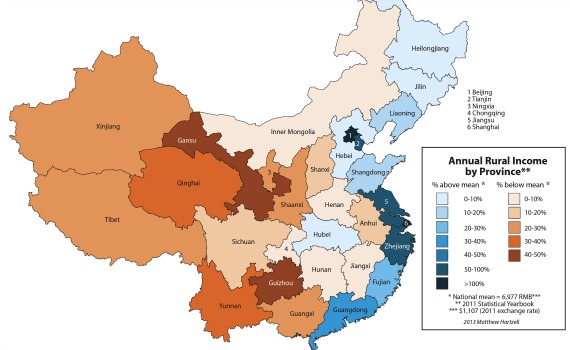 The first map is conventional: China's coastal provinces are relatively wealthy, and the country gradually becomes poorer the further west it goes. This is hardly an earth-shattering fact: In most countries, coastal areas are wealthier than inland areas, and it wasn't an accident that China's Communist Party initiated economic reforms along the coast before trying them in the rest of the country.