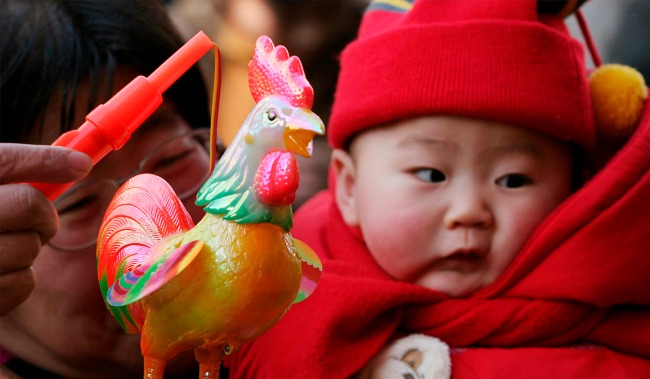 In China, a large number of children are raised by grandparents as their parents seek career advancement. (AP)
HONG KONG—68-year-old Ida Lang wakes up every morning at six. Like most retirees, she loves the calm of the morning, which she has all to herself. But unlike other retirees, Ida's me-time lasts for exactly one hour. At seven, she goes to her younger son's house, where for the next eight hours, Ida feeds, plays with, changes and talks to her son's newborn daughter. Then at three, she's off to her other shift, this time at her older son's house. There, she supervises homework, teaches, plays make-believe games and reads to her eight-year-old granddaughter and four-year-old grandson until well past nine, when their parents get home.
"I don't like to launch directly into homework when my grandkids get home. I like to start off with a hug," Ida says with a laugh.
To watch the soft-spoken widow talk about her "job" is deeply moving. She beams when she recalls the day Rachel, her first granddaughter, was born—clearly, one of the happiest of her life.
"She was so small, so cute," Ida says.
Under Ida's care, this small, cute baby has grown into an accomplished cello player, pianist, and girl scout. She now attends one of Hong Kong's top girls schools, Diocesan Girls' School, and is fully fluent in English, Cantonese, and Mandarin. Rachel's parents—Ida's son and daughter-in-law—have successful careers. Winston is in corporate development at a multinational corporation, while Delia is a successful director at a top investment bank.