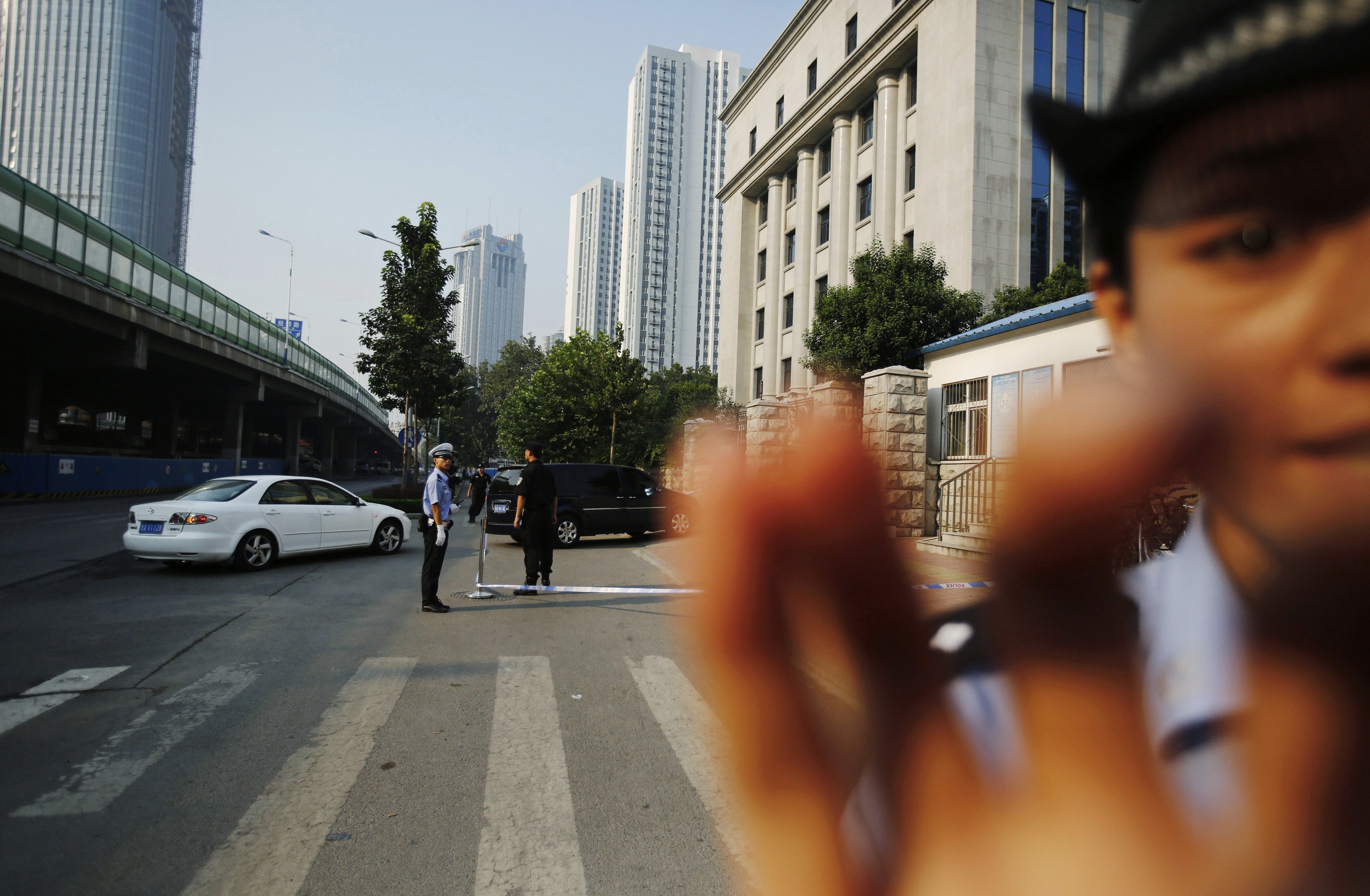 As of last week, posting a message that the Chinese government deems inaccurate on social media platforms can get you three years in the slammer, provided it gets 500 retweets (or their equivalent) or 5,000 views. At least, that's what the law said. But would the new policy, part of the Chinese government's draconian crackdown on "online rumors," be enforced?
The answer seems to be yes. Wednesday afternoon, police in Zhangjiachuan County, Gansu province, detained a local teenager for "disrupting the social order" when the teen's post on microblogging service Sina Weibo about a suspicious death went viral, reports the Beijing Times. The teen's remarks were the sorts of Weibo "tweets" that have provided a crucial source of information for others as they report on stories that the media, which are state-controlled, are late or unwilling to report on.
The death occurred on Sep. 12, according to the Beijing Times, in Zhangjiachuan, a sleepy, hill-country backwater with a population of 320,000. Passersby discovered a local man on the sidewalk in front of a karaoke bar suffering from head wounds apparently incurred from a fall. He died before the police reached the scene. Though the local authorities have since ruled the death accidental, there's some question as to what exactly happened. According to the police, the dead man's relatives spread rumors that he'd been beaten to death first and then thrown from a window.