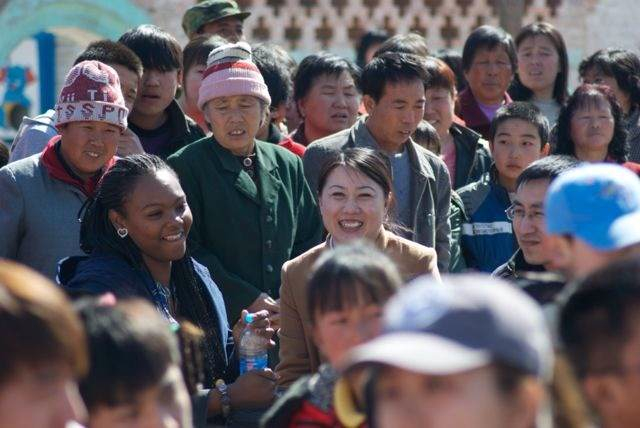 As a young girl, I dreamed of becoming the first female Secretary-General of the United Nations and following in the footsteps of my countryman Kofi Annan. However, I never envisioned being given the role of Ambassador during my college years. But my year abroad in China gave me exactly that -- a practical examination into the world of diplomacy. During my study abroad in China I found myself playing the role of an informal but full-time Ambassador.
Walter Bagehot, a prolific writer and journalist, once opined that "an ambassador is not simply an agent; he is also a spectacle." That word "spectacle" probably best encapsulates my experience as a black female living and studying in China. With my dark skin and my long braids, I stood out in most of the places I went, and realized during my time in China what it meant to be an "alien." On a personal level, my year in China forced me to engage in a complex and intimate dance with the concept of identity; on a more global level, my experiences afforded me valuable perspectives on Sino-Africa relations.
Once, while shopping at a local food market another customer -- upon realizing that I spoke Mandarin -- turned to me and said: "Excuse me, if I may be so bold to ask, in your country do people consider black skin beautiful?" As someone exposed to Western political correctness, I was taken aback by her lack of tact. I responded: "Of course they do and to be honest I wish I were darker." She was equally aghast at my response and said, "I would never have thought that in my lifetime I would hear someone say all you've said. So you really don't want to become lighter skinned? In China we believe the whiter your complexion is the more beautiful you are and there are many ways to achieve this." I politely declined her suggestions to bleach my skin.