Hazy Skies in Hong Kong? Just Pose With a Fake Skyline
Those looking for a great photo opportunity no longer have to worry about bad weather.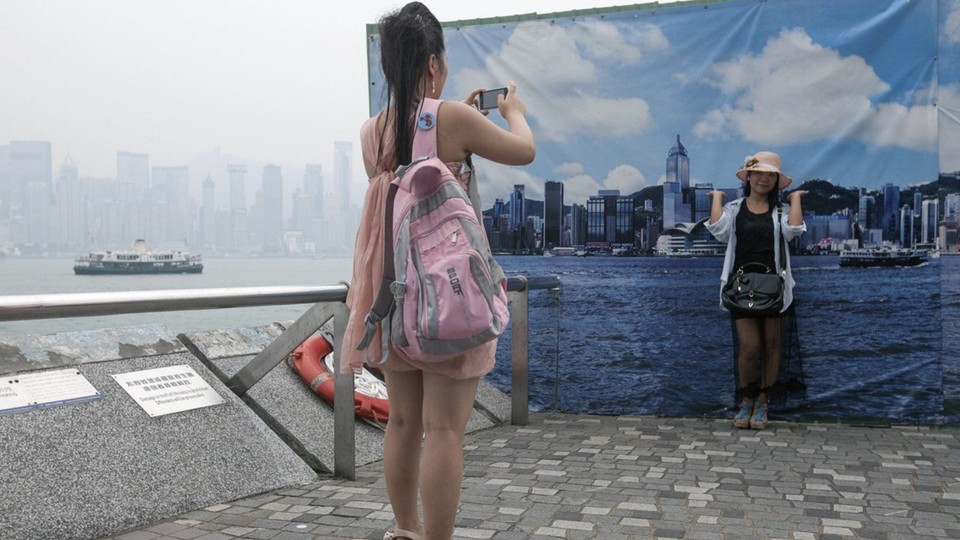 Hong Kong's skyline, featuring dozens of brightly-lit high-rises wrapping around Victoria Harbor, is justifiably famous, and one of the main draws in the city's $37 billion tourism industry. Unfortunately, Hong Kong's recent urban haze is more than just a health hazard: It also ruins perfectly decent photo opportunities.
So in an inspired attempt to placate disappointed tourists, large, blue-sky banners of the skyline
have appeared
along the city's harbor-front walkway. For these tourists, it's a perfect solution -- so long as the actual, gray sky doesn't creep into the shot.
(Alex Hofford/CFP)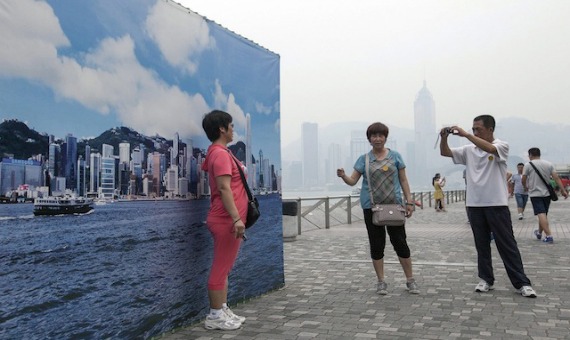 (Alex Hofford/CFP)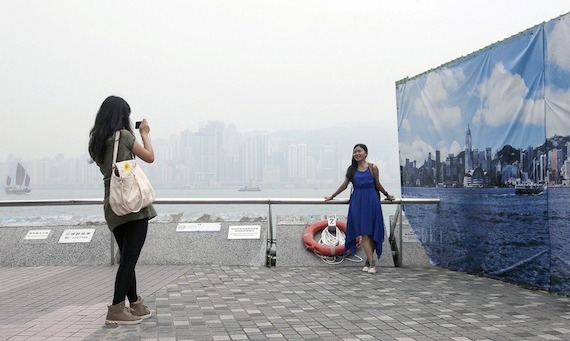 (Alex Hofford/CFP)