The World's Largest Building, of Course, Is Now in China
Chengdu's New Century Global Center even features an indoor beach with its own artificial sea breezes and sunsets.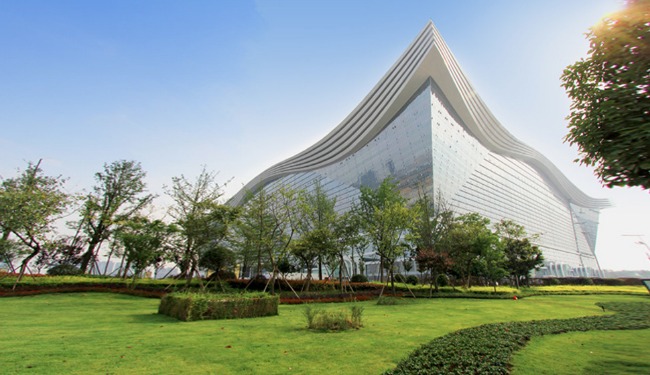 A side view of the New Century Global Center, in Chengdu, China. (Entertainment and Travel Group)
Residents of Chengdu, capital of China's Sichuan province, never imagined that they would one day go to the beach in their hometown; after all, Chengdu is over 1,000 miles from the coast. But thanks to the New Century Global Center, they'll now get that chance:  The gigantic new structure has its very own beach, complete with artificial sea breezes and sunsets. Who needs Thailand?
And that's not all: the New Century Global Center, which is now
the world's largest building
, offers a lot of other amenities in its 19 million square feet:
a 500,000 square foot art center
two five-star hotels
a 14-screen IMAX cinema
a water park
luxury stores and restaurants
artificial sun that will provide light -- and heat -- 24 hours a day
To put 19 million square feet in perspective, consider this: You could fit three Pentagons in the New Century Global Center. Or 20 Sydney Opera Houses. And the best part? The entire structure required just three years to build. Kind of puts that six months you took to assemble your barbecue in perspective, doesn't it?
What does the building actually look like? Here are some more photos: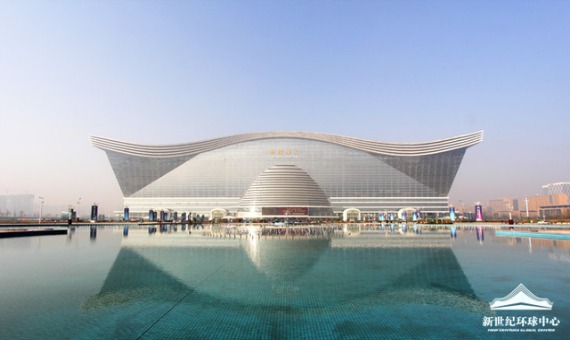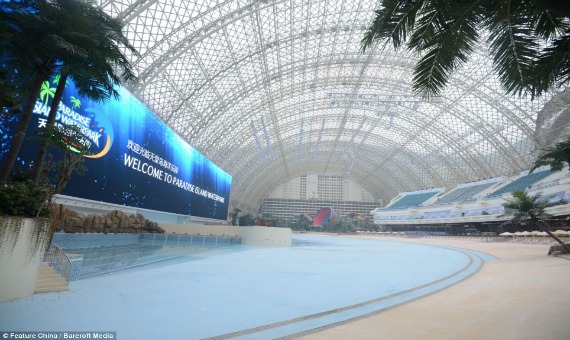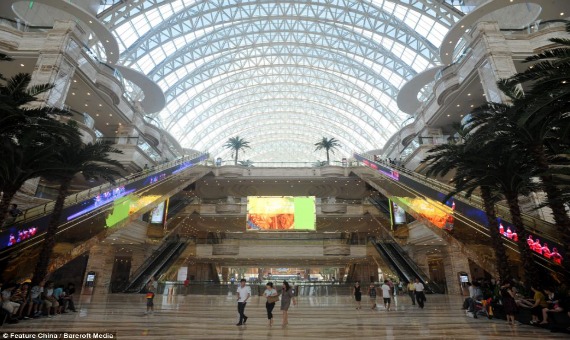 Impressive, without question. But apparently, some citizens are skeptical that such behemoth buildings are really worth the trouble. Per 
one
(via the
South China Morning Post
): "Chinese always pursue ... the largest. The largest in China, the largest in Asia or the largest in the world ... Have they ever thought about the buying power of the local people?"