NBA Stars John Wall and Dwight Howard Try to Speak Chinese
Well, sort of. But their mangled Mandarin is still music to the ears of their fans in China.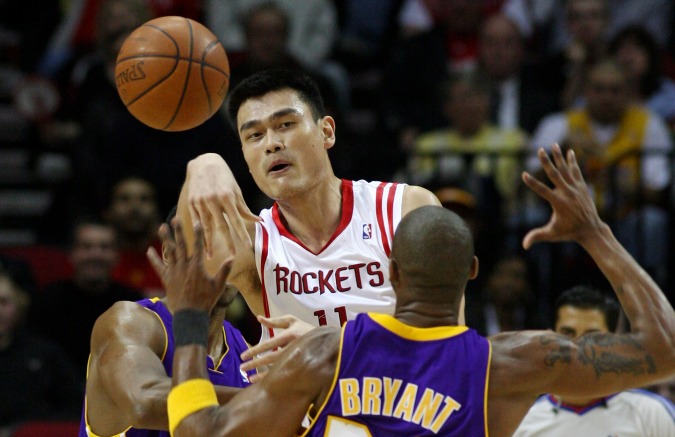 China's Yao Ming enjoyed a successful NBA career until injuries forced his retirement in 2011. (Richard Carson/Reuters)
The NBA is a big, big deal in China, where the success of former Houston Rockets center Yao Ming triggered a surge of interest in basketball. Even two years after injuries forced the 7 foot 6 Yao to retire, Chinese fans continue to follow the league with intense interest. Meanwhile, China's own professional basketball league has lured once-marquee players like Stephon Marbury and Tracy McGrady to the Middle Kingdom.
Basketball players aren't paid for their linguistic chops, but that doesn't stop the more adventurous of them from trying. In this video, the Chinese ex-NBA player Yi Jianlian "interviews" John Wall of the Washington Wizards and Dwight Howard of the (for now) Los Angeles Lakers and the results, well, speak for themselves.
Relativity Sports
How'd they do? Well, let's just say that when Wall and Howard visit China this summer, they're going to need interpreters. Nevertheless, as any foreigner who has gone to China could tell them, they'll get points just for trying. If only the same was true of basketball.