What Chinese People Think of the U.S.
Younger, better educated, wealthier, and urban Chinese people tend to view the U.S. more favorably than the rest of the population.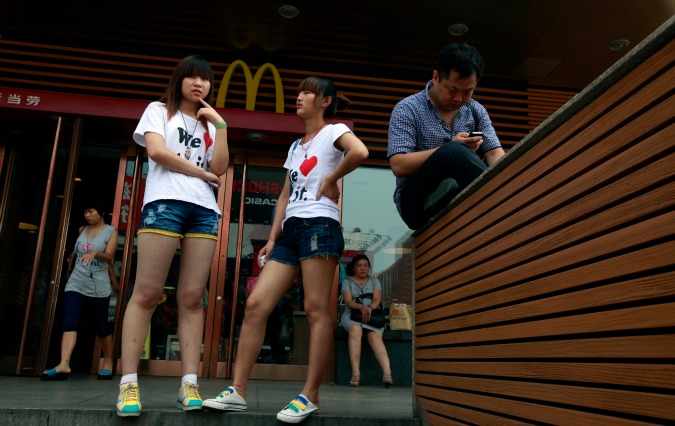 Ng Han Guan/APIn its most recent cover story, Time Magazine asks us to consider how China views the world. The answer? Well, it's complicated! But how does China view the United States? The answer to that question is actually easier to discern, thanks to a Pew Research study dug up by Kunming-based blogger Matthew Hartzell. Here are the results of the study, neatly organized into bar graphs: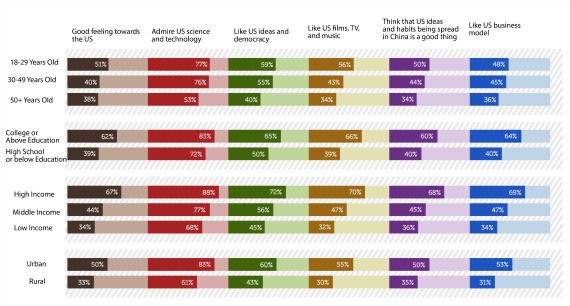 The trend across these charts is pretty clear. Wealthy, young, and urban Chinese people have a more favorable opinion of the United States than do their poorer, older, and more rural compatriots. And what's interesting about these numbers is this: Chinese people are becoming better educated, wealthier, and more urban, which indicates that opinions toward the United States on the whole will become more positive over time. And while China isn't getting any younger -- the population is rapidly aging -- it's hard to imagine today's youth growing less sympathetic toward the U.S. ... especially as they start earning more money.
Of course, any chance these attitudes will affect Sino-American relations is slim, at best. But this study is a welcome antidote to the viewpoint that the Chinese population are an undifferentiated mass marching in lockstep to the Beijing propaganda machine.