China Picture of the Day: The Return of the Green Beach
A huge rush of seaweed has created a visual spectacle along the Shandong coast. But don't tell that to the clean-up crew.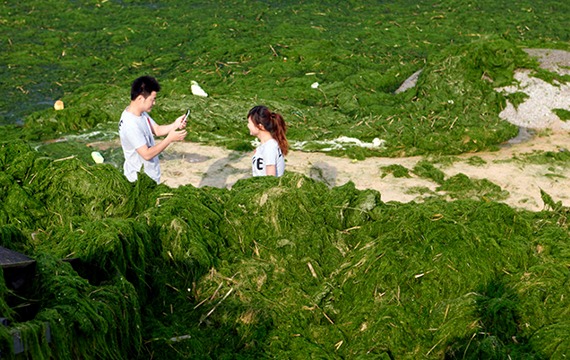 SinaJust imagine: you're a resident of Rizhao, Shandong Province, China. It's a hot day. You and your friends decide to take the day off and head to the city's beaches for a day of surf and sun. But when you get to the beach, you see this: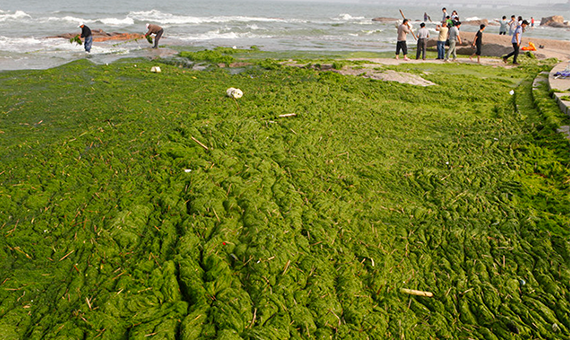 Sina
Well, there's always a public swimming pool, I guess. Fortunately, there's nothing at all sinister about the source of Rizhao's green beaches, as this build-up of seaweed is a natural occurrence.
For residents of the nearby city of Qingdao, though, these green beaches bring up an uncomfortable memory from five years ago, when an algae bloom created a similar visual effect in their city.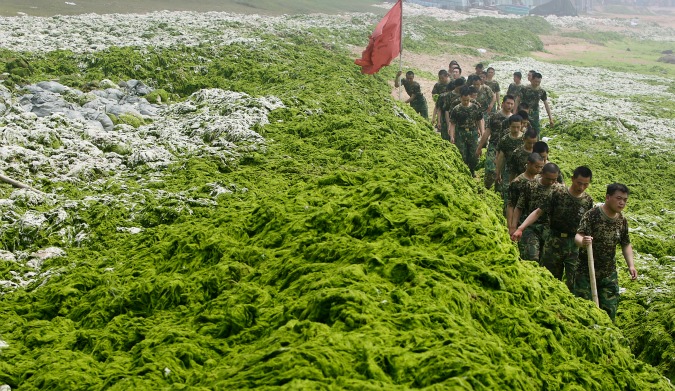 Ng Han Guan/AP
Because Qingdao was the site of many sailing events for the 2008 Summer Olympics, hosted that year in Beijing, the local government dispatched soldiers to clean up the mess right away. A month later, the sailing events transpired without incident. And for these two boys, a little bit of algae wasn't about to spoil their fun.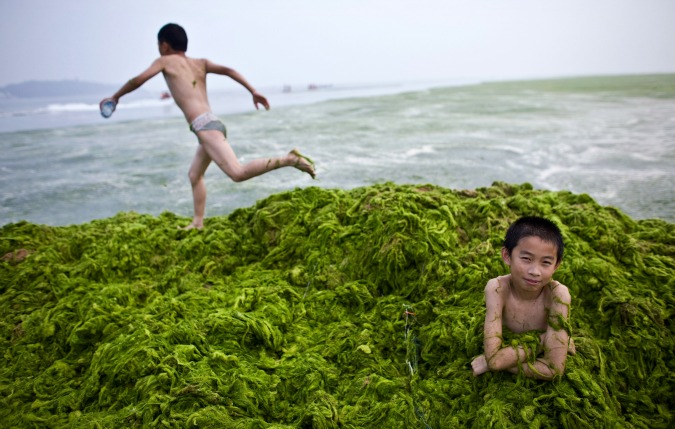 Nir Elias/Reuters