China Photo of the Day: Welcome Back to Earth!
Three Chinese astronauts salute their country after a 15-day mission in space.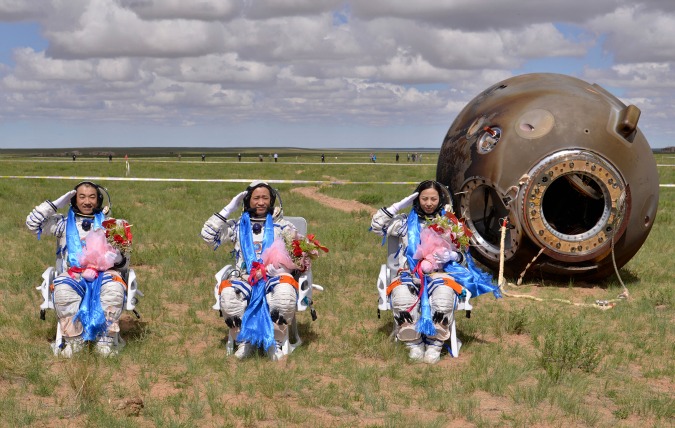 Reuters
China made a lot of news this week: In addition to engineering a mini-financial crisis in an effort to get a grip on its teetering banking system, Beijing also helped engineer American exile Edward Snowden's departure from Hong Kong to Moscow. Yet buried beneath these high-profile stories, three Chinese astronauts returned from a 15-day mission aboard the Shenzhou-10 space craft yesterday and, in the tradition of everyone who puts in a stretch of hard work, took the opportunity to take a load off.