A Day With the Oldest Woman to Ever Live
Luo Meizhen, who died this week aged 127, lived in an area noted for its high number of centenarians.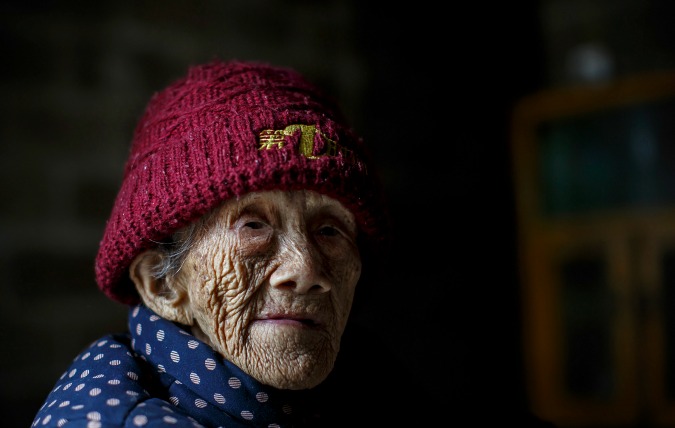 Michael Steverson
Luo Meizhen, who Chinese officials claimed was the oldest living person ever at 127 years old, died this past weekend. The retired farmer passed away after recently developing a string of health problems.
While it was not unexpected, I was still saddened by the news. I'd been fortunate enough to spend a few hours with Luo in her home this past February. She was a bit cranky the day we met, initially refusing to let me take any photographs. We talked for a while, but even that wasn't easy.  Luo was a member of the Yao nationality and spoke very little Mandarin. The conversation went from me, to my wife Lilly, to a great-grandson, to a daughter-in-law, to Ms. Luo ... and then back. Asking each question, in this manner, took nearly an hour. She was easily distracted and would lose interest from time to time, but mentally she seemed to be right there with us. She was still feisty too, taking my hand at one point and then quickly throwing it aside, exclaiming to everyone that the foreigner was very fat! Luo warmed up after a while and in the end consented to having her photo taken.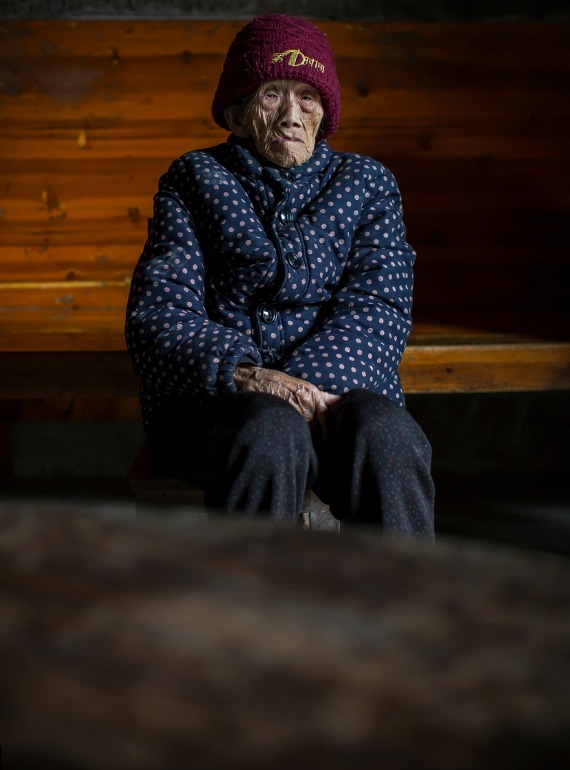 Michael Steverson
I learned later that during the Chinese New Year holiday she'd had many visitors and was tiring of the attention. So many visitors says a lot about her appeal, since seeing her required a two-hour journey over rutted muddy roads to get to Longhong and then on to tiny Bamai Village, where she lived. Luo Meizhen lived on the outskirts of nowhere, but in an area that had been designated a "Longevity Paradise." More than 80 people in Bama County are over the age of 100.     

Ms. Luo claimed to have been born in September of 1885, but the claim was not without skeptics. Birth certificates didn't become commonplace in this part of China until sometime after 1949, when the Communist Party took power in the country. A faded copy of her state issued identity card was the only evidence that Luo was in fact 127, which, if true, would mean she was not only the world's oldest living person -- she was the oldest person to have ever lived. The previous (and still official) record-holder, Jeanne Calment of France, died in 1997 at the age of 122.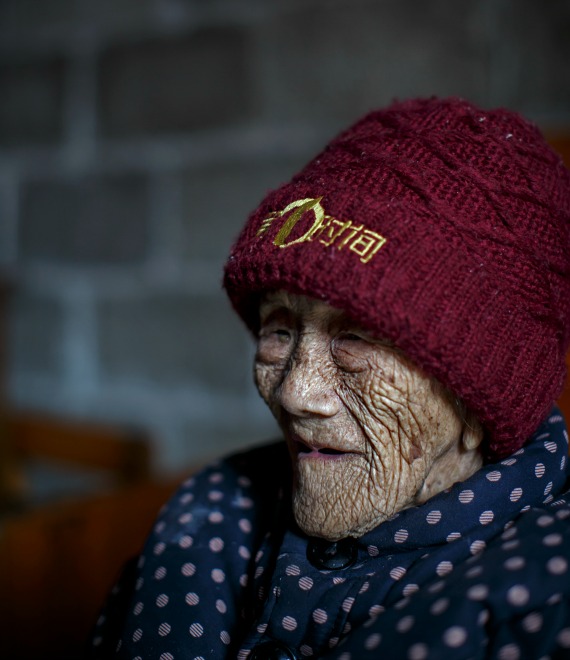 Michael Steverson
The title of world's oldest person now passes to Misao Okawa of Japan, who turned 115 years old in early March. Jieowmon Kimura, also from Japan, passed away this week at 116, just a couple of days after Luo Meizhen.