The Largest Building in the World Will Be Built ... Where, Exactly?
A Chinese firm is planning to build a skyscraper in the middle of an empty field as part of a new "vertical city".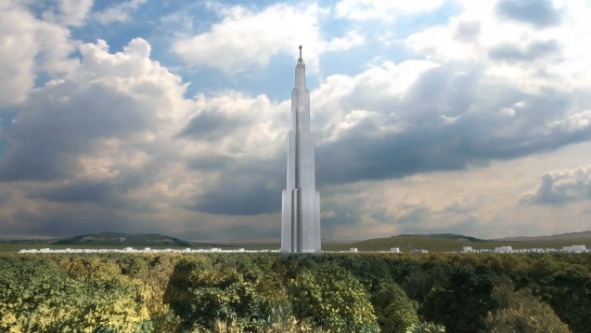 A visualization of Sky City (Broad Group)
A Chinese firm best known for building air conditioning units is constructing a vertical city.
Broad Sustainable Construction (BSB) said this week that next month it will finally break ground on its the tower that will not only be the world's tallest but could, according to BSB, become a model for how China deals with mass urbanization.
The 838-meter-tall (2,749 feet) tower more commonly known as "Sky City" will be about 30 feet taller than the world's highest skyscraper at present, Dubai's Burj Khalifa. Moreover, it will be stationed in the southern provincial capital of Changsha of about 7 million people -- tiny compared to cities like Beijing or Shanghai.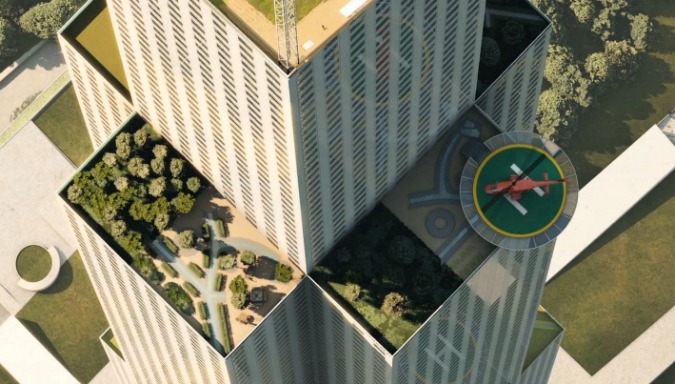 BSB likes to market the project as the "next step in urbanization." It will house about 30,000 people in a 202-floor building that will also include offices, a hotel, a school, and a hospital -- not to mention 92 elevators, a six-mile-ramp between floors, and 17 helipads.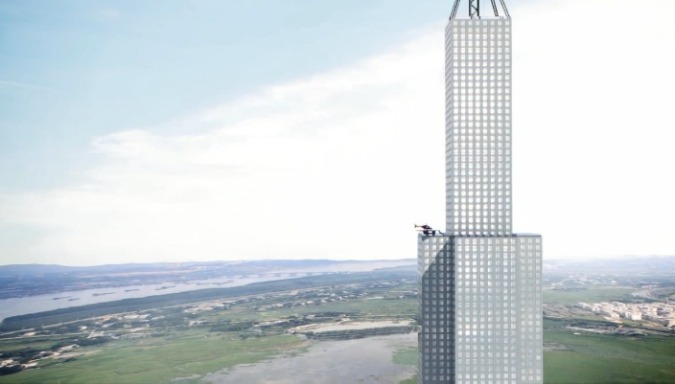 But whether BSB will actually pull off the project is up for some debate. Chairman Zhang Yue made waves in 2011 when the company built a 30-story building in 15 days, using prefabricated steel and concrete building material. Yue has planned to use a similar approach with Sky City and bragged the company would complete construction within 90 days. The company has had to delay its plans once already, reportedly because local authorities held back permits because of concerns about safety, environmental impact, and congestion. On its website, BSB now says construction will take seven months.