Photo of the Day: For Memorial Day, Boston Remembers Marathon Victims
Runners bearing the flags of the race's victims -- including Chinese national Lu Lingzi -- present a moving display of solidarity.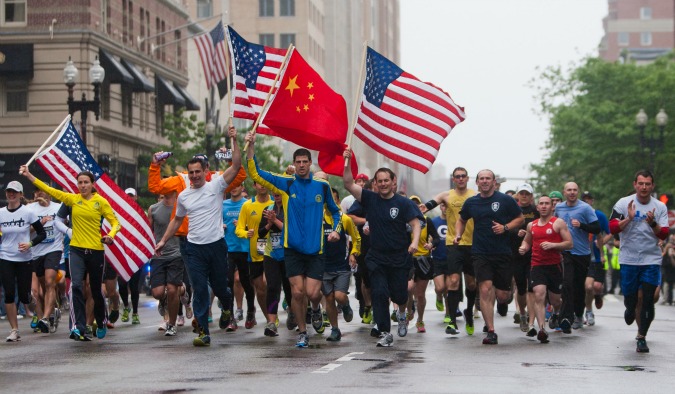 Dominick Reuter/Reuters
Memorial Day is traditionally a time for barbecues, baseball games, and movies: The holiday marks the unofficial start of the summer movie season. It is also, of course, an occasion to honor those who have died. To memorialize those who lost their lives in last month's Boston Marathon bombing, the city of Boston organized a one mile run that "finished" the race that was so tragically interrupted. At the finish line, runners bearing the flags of the victims' nationality -- including Chinese national Lu Lingzi -- created this touching moment of trans-national solidarity. This story -- and the news that the Ethiopian man who won the race is donating his winner's medal to Boston -- once again reminds us that tragedies bring out both the best and worst of humanity.