Here Is a Way I Did Not Expect to Spend the Evening
Two big personalities share one space.
Watching the Chinese artist Ai Weiwei (center) advise the Spanish/American chef Jose Andres (right) in the flair and nuance of creating iPhone videos, when they crossed paths this evening in Beijing. I have no larger point here -- except to say that I will try to explain later what it was like seeing two such room-filling personalities in the same place at the same time.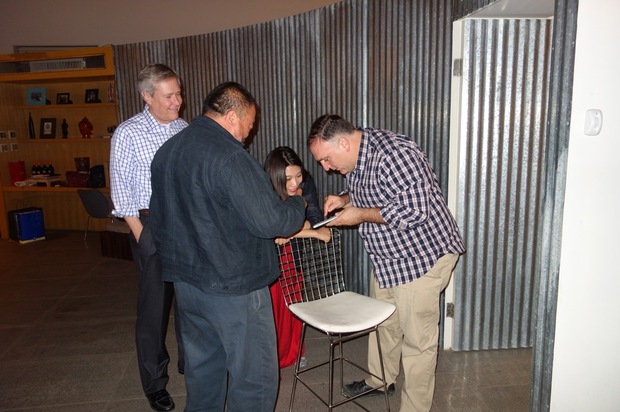 Forgive me if this seems self-indulgent -- hey, it's a personal blog --- but it was too typical/improbable a "this is China" moment not to make note of. High-concept elaboration, with lardons of policy-talk, coming in due course.