The downtown view on May 5, 2013, at 5pm China time: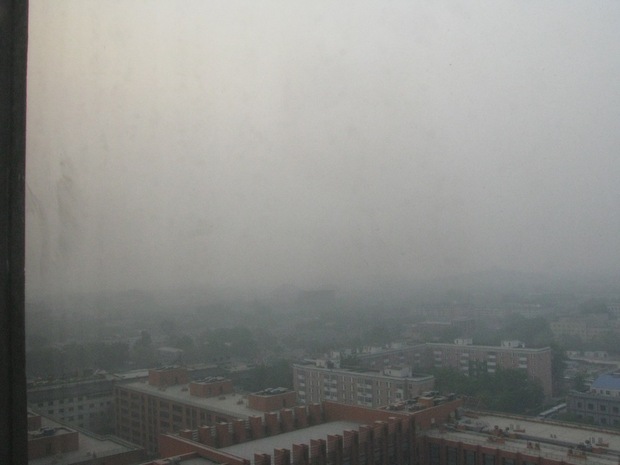 This item's headline is of course an homage to the official slogan of the 2008 Beijing Olympic games:
Beijing huanying ni
,  北京欢迎你. 
Beijing Welcomes You
is also the title of Tom Scocca's
very good book
about the Beijing of the Olympic era. For me it's now time for another brief immersion.
For those who are wondering: this is a view to the northwest from the Beijing Hotel, just west of Wangfujing. The famous tiled roofs of the Forbidden City are about 1 mile away from where I'm standing. If you could see them, you would see them over to the left in this shot.