What's Behind the Sino-American Human Rights Spat?
The two countries bicker about each other's human rights record -- and that's a good thing.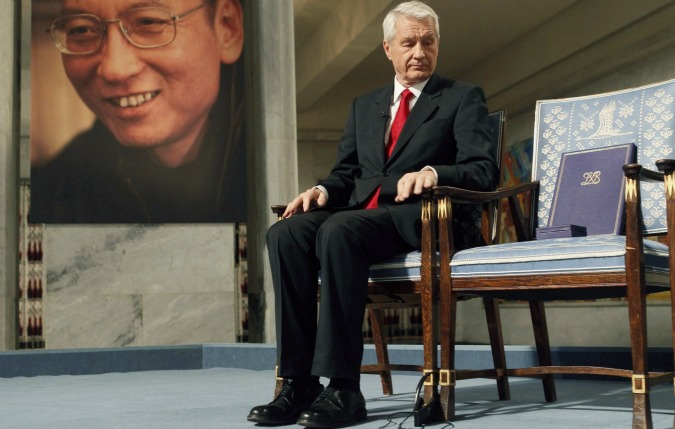 Heiko Junge/Reuters
One of the more amusing parlor games in Sino-American relations is the annual dance around  human rights. Every year, it goes like this: the U.S. State Department releases a report critiquing the human rights situation around the world and, unsurprisingly, China's record comes out rather badly. In response, China fumes, arguing that human rights aren't so great in the U.S., either, so those Americans really ought to just mind their own business. So China releases its own report, pointing out American human rights violations.
This year's report, issued by China's State Council Information Office, is a doozy. There were sections on crime (called "victimizations"), gun control ("Another five overnight shootings occurred between Aug 12 and Aug 13 in Chicago"), civil rights (Occupy Wall Street!), political rights (The oft-neglected Patriot Act), police brutality, and on America's incarceration rate. The report also criticized America's high unemployment, income inequality, uneven access to health care, under-funded public education, gender inequality and, of course, racism. Last, but not least, there was a section detailing human rights violations America has caused in other countries.
In other words, the State Council Information Office found reason to point out all of America's ills, short of Jersey Shore and Crystal Pepsi. Washington hasn't commented, though it's hard to imagine any reaction beyond a verbalized shrug. Without a doubt, the whole charade will repeat itself next year.
Obviously, China isn't in position to be critical about human rights. Its citizens still cannot vote, speak freely, join any religion they please, or form political parties that actively oppose Communist Party rule. Justice in China remains inconsistently applied: People are subject to arbitrary arrest and indefinite detention and execution is rife. Although the country has made great strides over the past three decades in lifting its citizens out of poverty (something many believe should count as a form of human rights), its progress in other aspects has arguably backslid in the last decade under former President Hu Jintao.
That being said, China's impertinent release of its report has value for the simple fact that, as a general rule, the United States doesn't like looking in the mirror much when it comes to human rights. The State Department reports contain information about 190 countries but not, notably, the United States itself. The Chinese report was biased, slanted, politically motivated, and intellectually dishonest -- the idea was to exact a 'tit for tat' rather than present a considered account of the United States' human rights situation. But its claims were not untrue and might -- who knows? -- compel the State Department to consider drone strikes, Guantanamo Bay,voting fraud, and other human rights issues caused by the United States in its report next year.