China's Leadership Is Really, Really Rich
One need not wonder why official corruption is such a concern there.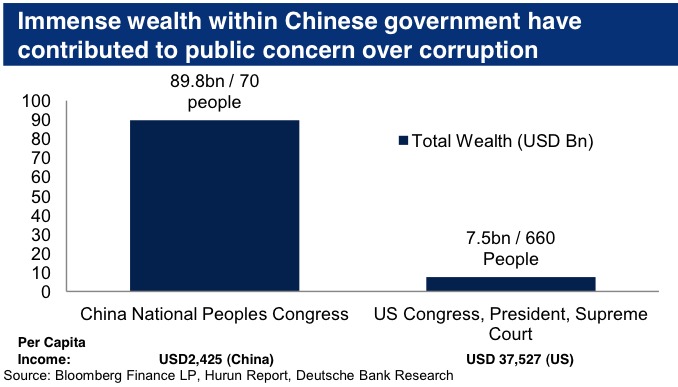 Deutsche Bank
35 or so years ago, China's leaders weren't that much better off than the people they served. That has, according to this chart (via Business Insider), has changed. A lot.
The cozy relationship between politics and money exists in every society, but it's striking to see the extent to which wealth buys influence in China. The government has attempted to crack down on corruption by banning ostentatious displays of wealth among government leaders, hoping that fewer boozy lunches and expensive watches will improve the Party's image among common people. But unless the fundamental link between political and financial advancement is severed, it's hard to imagine anything changing.