China Photo of the Day: The Return of Bird Flu
Can China get on top of its public health scares?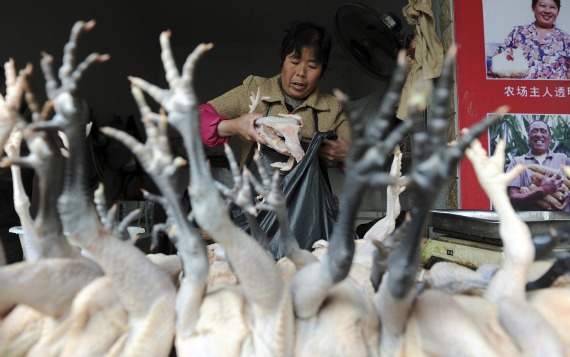 Reuters
Amid stories of dead animals in rivers, a far more alarming public health crisis continues to unfold in China: the return of bird flu. CNN is reporting that a third Chinese person has died from H7N9, a strand of the lethal disease that had previously been undetected in humans. Although this flu and the "animal carcasses in river" cases appear unrelated, Laurie Garrett in Foreign Policy argues that they still raise the threat of a widespread, and deadly, pandemic originating in China. In the above image, a vendor from Hefei, Anhui Province puts chickens in plastic bags -- a common way the animals are bought and sold in China.