China Photo of the Day: The Egg Lady
A glimpse of commerce in a small Chinese town.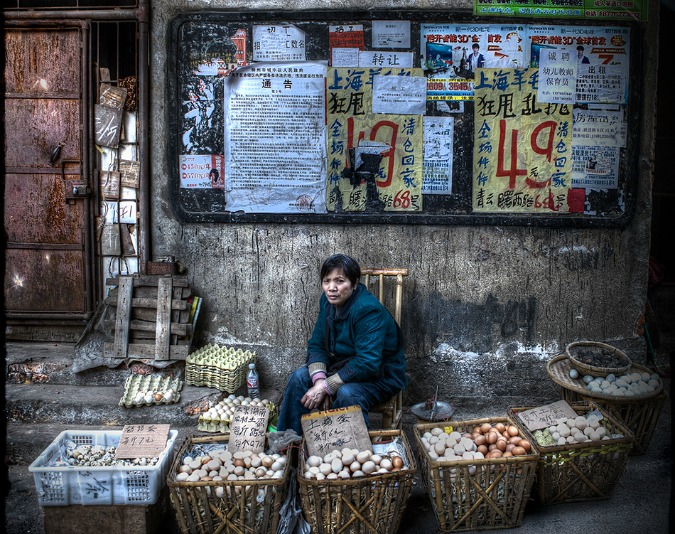 (Michael Steverson)
Modern supermarkets dot the landscape throughout China, but people can still buy their food  the old-fashioned way: on the street. The photographer Michael Steverson has spent years photographing rural China, where hundreds of millions of people balance old traditions with the conveniences of modern life. In this image, from Guangxi Province, a woman sells eggs in a narrow alleyway.
Says Steverson: "I asked her if I could take the photo and she was so shocked I spoke Chinese she said nothing for a full 30 seconds. Maybe she was shocked at how bad my Chinese was. I asked again and she gave a subtle nod and I bought a dozen eggs before I left. I've been back to this same spot many times and carry a print of this image in my camera bag but have never seen her again."
To view more of Steverson's images from China, please visit his
website
.