China Photo of the Day: A Man, a Woman, and a Sex Doll
Walk into a bar? Not quite. But they do take the Chinese internet by storm.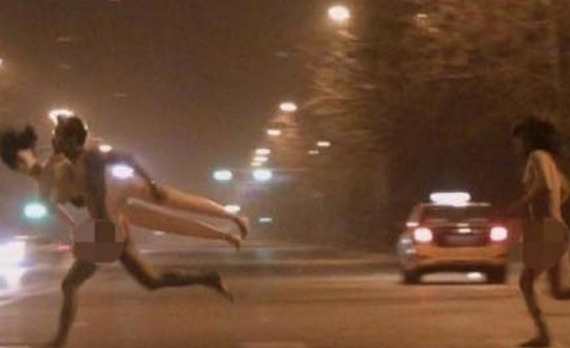 Via Shanghaiist, these photos have been darting around the Chinese internet over the last couple of days. Yes, in case you were wondering, this is a woman chasing a man carrying a doll across a Beijing street. And, uh, all three happen to be naked.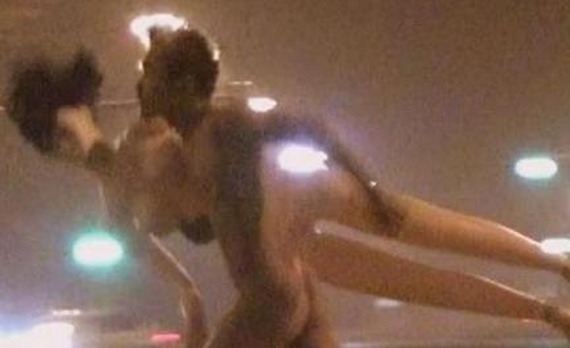 So what's going on here? Perhaps this shows that, in a society based on rigid conformism, repressed Chinese people need these kinds of crazy outlets. Or maybe the photographs show how daring, new forms of performance art have swept up in the nation's capital. Or maybe they show that contemporary Chinese women just can't keep up with the country's unrealistic standards of female beauty. Or maybe -- and granted, this is a stretch -- the couple's building simply caught fire, showing how lax safety standards in modern Chinese buildings can have horrific consequences.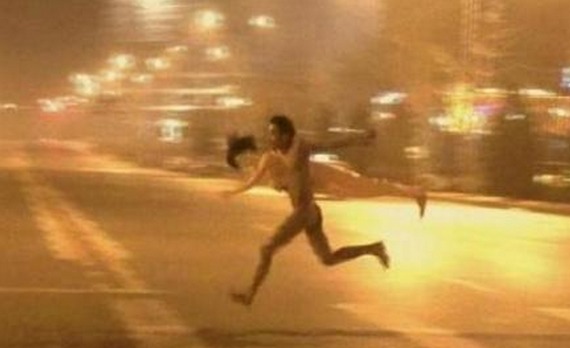 There's gotta be a China angle, right? Somewhere? Maybe. The world is a weird and wonderful place, and China is certainly not excluded.