Why John Kerry Must Listen to China's Social Web
The Chinese web provides a candid window into what the country's citizens want from their government -- and admire in the United States.
The Chinese web provides a candid window into what the country's citizens want from their government -- and from the United States.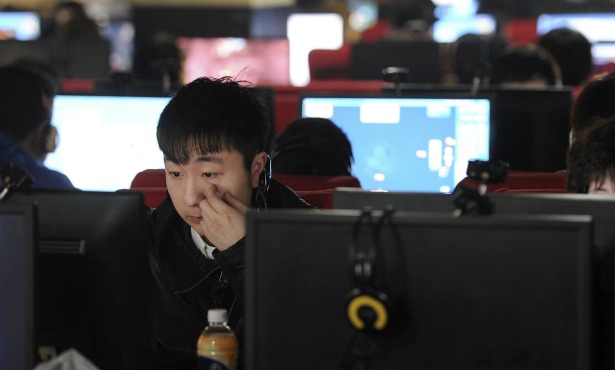 The United States and China both stand at the threshold of major transitions. In Beijing, newly selected leader Xi Jinping is set to assume the Chinese presidency this month, charged with navigating a complicated international environment and significant domestic challenges. Here in Washington, as the Obama administration begins its second term, John Kerry, the newly sworn-in Secretary of State, inherits a fraught relationship between the two Pacific powers.
U.S.-based China experts have lamented that the two countries lack a "shared vision" for the future of the world's most crucial bilateral relationship. They are correct. But seeking common ground does not mean abdicating the United States' unique role as exemplar. More than other nations, the United States strives to speak directly to citizens around the world, not just their governments. Precisely for this reason, familiarity with citizen voices abroad, and the ability to leverage grassroots sentiment to amplify diplomatic impact, is a vital prerequisite for Washington's unique brand of engagement.
In order to craft an appealing diplomatic message that reaches beyond the heights of Chinese bureaucracy, Secretary Kerry must elevate the role of China's vibrant social media within the mix of American policy-making information. It must lie on equal footing with official meetings, intelligence assessments, "Track 2" dialogues, and academic exchanges. Only then can American officials begin to take a reliable reading of the Chinese public's temperature on Beijing's role in the world, China's relationship with the United States, and Chinese peoples' conceptions of their own rights and duties as citizens.
Related Story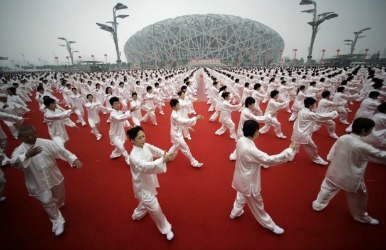 If Secretary Kerry were to scan Chinese social media today, or use available English-language tools that specialize in tracking it, he might be surprised by the candor he encountered. Virtually every other day, a corrupt Chinese official is felled by online sleuths. Angry anti-government rhetoric abounds, and while some of it is censored, much of it remains conspicuously visible. A year and a half ago, for example, citizens in the village of Wukan relied on social media to follow and debate protests against corrupt land deals there.
And while Chinese social media has not led to Chinese democracy, it has become a hotbed for crowd-sourced political activism. Earlier this month, online citizens (or "netizens") frustrated with corruption teamed up en masse to collect and share photographs of luxury cars carrying license plates of the People's Liberation Army, China's armed forces.
Chinese online chatter is hardly limited to domestic matters. In the aftermath of North Korea's third detonation of a nuclear device in February, the Chinese blogosphere quickly burst with discussion of the Kim regime , much of it unfavorable. Close followers of Chinese social media, however, would not have found this sentiment surprising. In May of last year, after North Korean officials captured a Chinese fishing boat and held its fishermen for ransom, the online vitriol coming from Chinese Web users stood in stark contrast to the friendly government-to-government relationship between the two nations. This information would, without a doubt, be invaluable in helping shape America's diplomatic approach to China.
Of course, there is nothing uniquely American about online criticism of misguided domestic policies, campaigns against government corruption, or frustration with Kim Jong-Un's reckless behavior. And that's precisely the point: in the Chinese netizen thirst for transparency, rule of law, and fundamental fairness, Americans can see unconscious reflections of our own values, and perhaps the early contours of a vision for our shared future. China's 564 million Internet users represent less than half of the country's population. But that number is growing each day, and China's future leaders are almost certainly among them.
None of this means that anti-American views have receded from the Chinese web, a raucous and pluralistic space that belies any monolithic conception of modern China. Far from it. But in the aggregate, opinion toward the United States is surprisingly favorable. Most importantly, the firmer Americans hold to its core values, the higher the praise rises. This is true even -- perhaps especially -- when our behavior has nothing to do with China. When First Lady Michelle Obama spoke at the Democratic convention, Chinese Web users called the speech "fresh" and "amazing," impressed that a president's wife spoke so openly and eloquently about financial struggles during the early years of their marriage. Earlier, over 20,000 Web users shared data drawn from the personal financial disclosure forms of American leaders because it contrasted so sharply with the opacity of Chinese officialdom.
In some ways, Chinese social media simply reaffirms the values of smart American foreign policy: the more we remain committed to our own ideals, and the more we practice what we preach, the louder our voices will resonate on distant shores. At the same time, social media portrays a modern China with the potential, in many ways still unrealized, to become a responsible and mature stakeholder in an emerging international order -- a government held accountable to its citizens. What happens next depends in large part on Beijing, and how closely it listens to its growing online chorus. But the United States also has a huge part to play. We must start by staying true to our own values and listening to and acknowledging netizen voices. And if we do that, we give Chinese reformists every reason to hope.