Photo of the Day: Snow in the Forbidden City
A late winter snow storm dusted China's capital with several inches of fresh powder.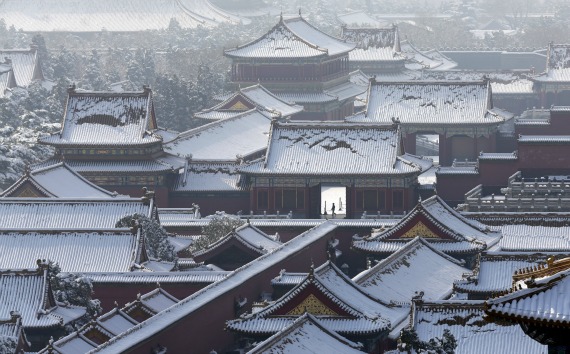 (Jason Lee/Reuters)
Despite enduring months of freezing temperatures every year, Beijing isn't known as a winter wonderland; dry weather means that heavy snowstorms are fairly uncommon in the capital. But for this one pedestrian, Tuesday night's blast of snow made Beijing's Forbidden City the scene of tranquil, ethereal beauty this morning- as well as a pleasant contrast from the usual, pollution-cloaked photographs of the city.