China Face of the Day: Hui Girl
Outfitted in traditional clothing, this member of the Hui ethnicity is representative of China's tremendous diversity.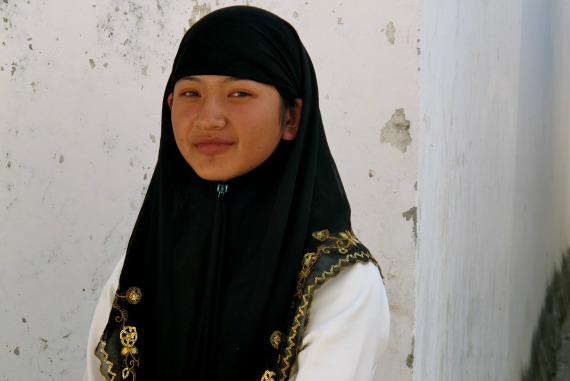 Hugh Bohane


China's Hui people, one of 56 classified ethnic groups in the country, are Muslims who descended from Arab and Persian Silk Road traders several centuries ago. Today, the Hui are largely indistinguishable from Han Chinese in appearance and language, though still retain cultural practices related to Islam. Although Hui people are scattered throughout the country, the heaviest concentrations remain in the center and northwest of the country.
This girl, dressed in traditional Hui clothing, was photographed in Yunnan Province in southwest China.