Aboard the Beijing-Shanghai Bullet Train
A few days ago my wife and I took the famed Chinese high-speed train from the Beijing South Station to Shanghai's Hongqiao. Total distance 800+ miles, travel time (including en-route stops) just over 5 hours, average cruising speed 300 kms per hour, or about 180 mph. Yes, you guessed it, that's more than twice as fast as the Amtrak Acela's average 80 mph between New York and Washington.
You can name your policy argument about China's high-speed trains: Have they been a wasteful
over-investment
for a country whose peasants can't afford a ticket? Or do they by contrast show pride in infrastructure, vs. U.S. somnolence and failure to invest? Has China's Railroad Ministry, which just this week got re-organized out of existence,
been too corrupt
? What's the right balance between trains and planes in China's
future transport mix
? And on down the line.
I'll leave those for another time. Right now, an idea of how it looks.
The sleek train on the platform: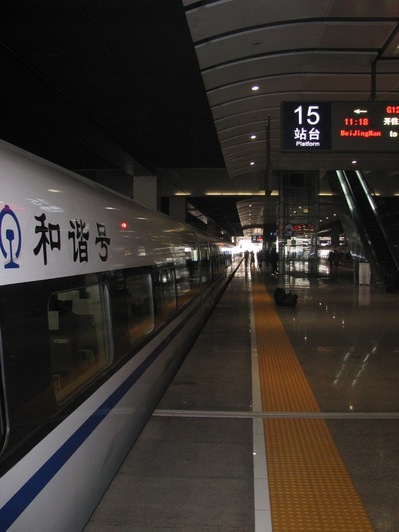 The departure board, with bullet trains G125 and G127 from Beijing to Shanghai leaving five minutes apart: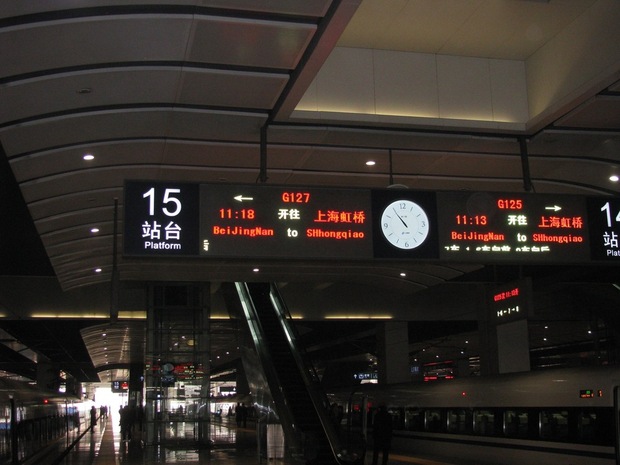 The stylish conductors, with their jazzy military-chic look: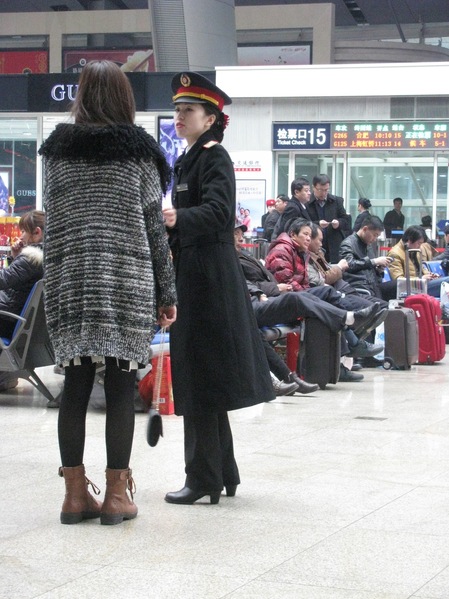 Similarly, with view of other station amenities: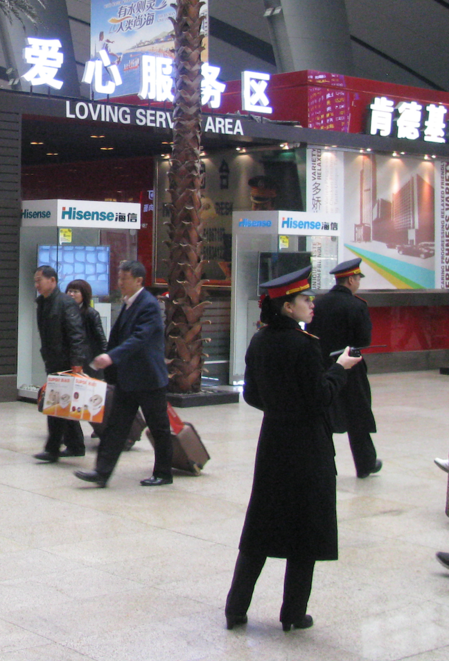 Detail on the beach-resort ad you see near the top of the previous picture: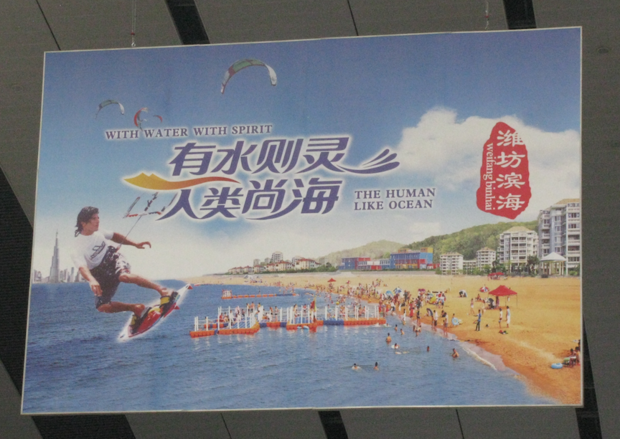 Some of the other passengers waiting for this same bullet train: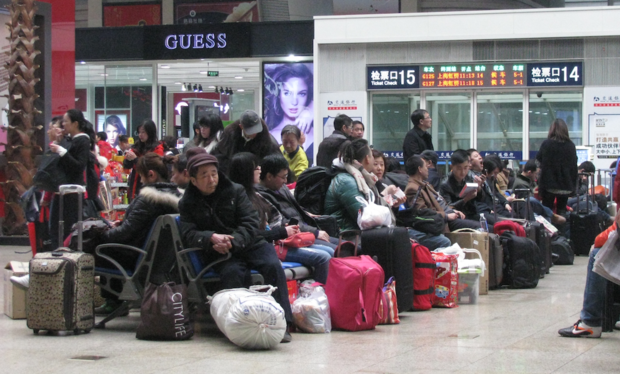 In the "soft-seat" luxury car, where we were. Note the out-the-window view; it was a rough air-quality day in northern China: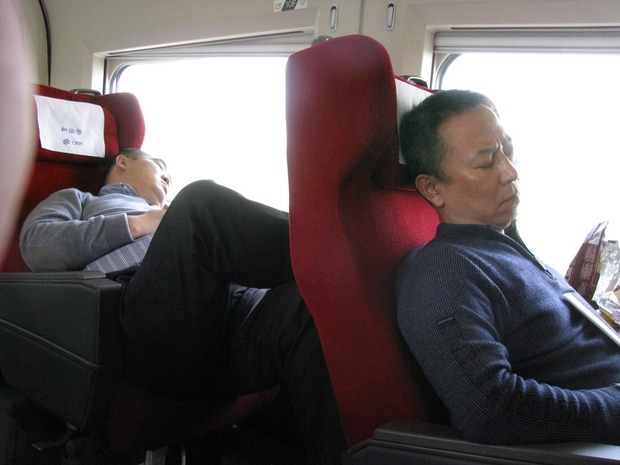 No larger policy point, apart from this being (like the much-slower Amtrak) by far the best way to get from the country's political capital to its financial capital. And the idea as always is to convey some of the varied texture of how modern China looks.