Taking Over the Family Business in Chinatown
As the neighborhood continues to gentrify, the children of immigrant shop owners must decide how, and if, they will keep stores running.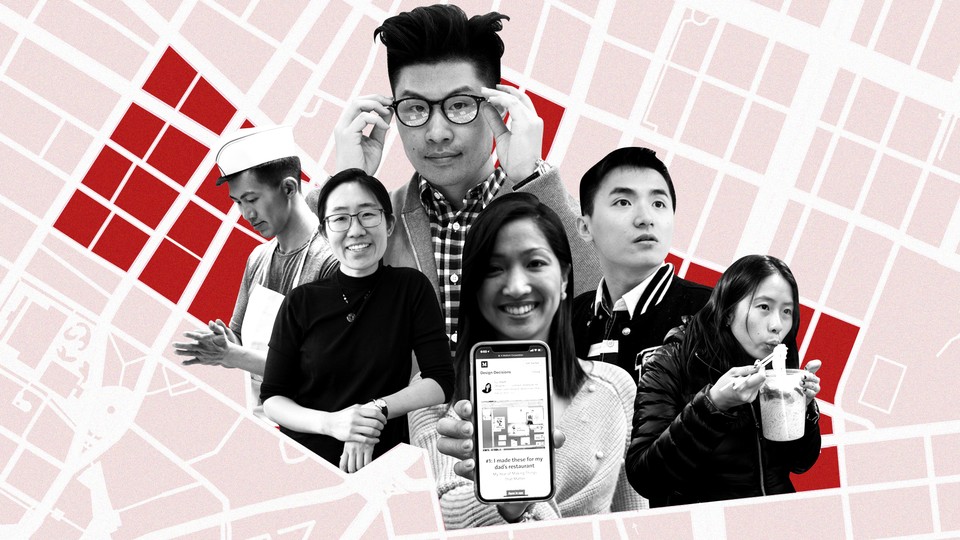 New York's Chinatown is one of the few neighborhoods in Manhattan where parks are still packed with multigenerational, four-season activity, where diverse cultures, cuisines, and traditions are found spilling out of storefronts and community centers, and where immigrants and non-English speakers can find a familiar foothold in a new and different country. Still, over the past few decades, gentrification has brought about significant changes. That has accelerated in recent years, along with redevelopment and rent increases. Small shops like Fong Inn Too, a tofu-product store, and the New 25 Cents Store, one of the neighborhood's last reliable sources of sewing supplies, have closed; new art galleries and upscale restaurants have proliferated; and the Pathmark supermarket has been torn down and replaced with an 80-story luxury residential tower.
As the neighborhood changes, foreign-born shop owners in New York's Chinatown, as in other immigrant communities in the United States, have struggled to stay afloat. The traditional narrative for the children of immigrants—at least the one that often plays out in the media—involves a strong familial focus on education, and high hopes of college and high-status careers. However, in New York's Chinatown, many business owners' children are making a different choice: staying put at the family shop, where they've become unofficial, and sometimes unpaid, translators between the cash-based, word-of-mouth traditions of the past and the Square payments, social media, and Instagrammable products of today.
I recently volunteered and worked with a community-arts organization called Think!Chinatown, interviewing business owners in Chinatown for a project investigating how technology could help small local businesses, and started to notice how important a role their children played. This spring, I spoke with the sons and daughters of local entrepreneurs about what it's like to work alongside their parents. Here are links to their stories in their own words: