The Burden of Being the Oldest Son of Immigrants
Jason Luo, a 24-year-old entrepreneur, on a son's responsibility and embracing his family's laundromat business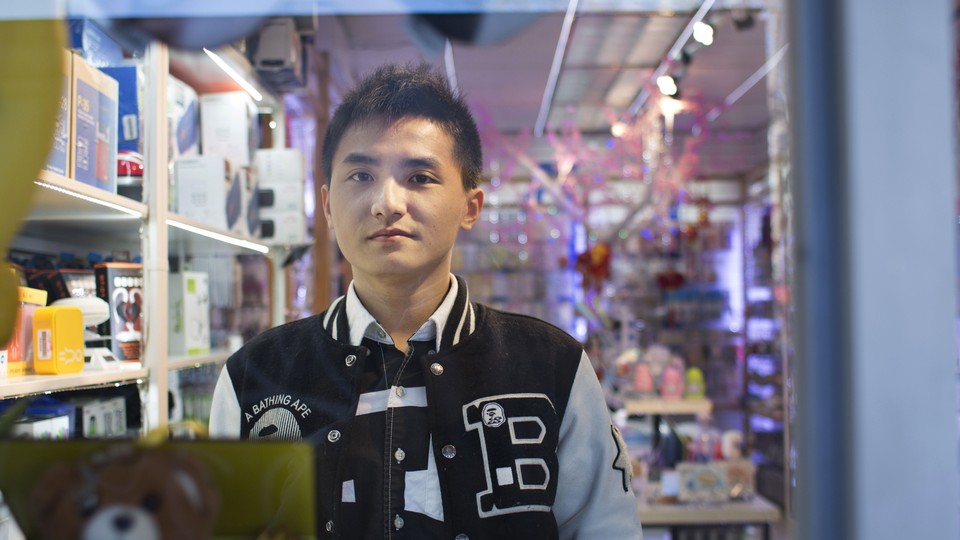 Editor's Note:
This article is part of an oral-history series where Aaron Reiss interviewed the young-adult sons and daughters of Chinatown shopkeepers about how they are helping to keep their families' businesses alive.
Jason Luo, a 24-year-old entrepreneur who graduated from helping resolve problems with English-speaking customers in his parents' JieLi Laundromat to running his own gadget store, Niu Shop, nearby, explains the shift from rejecting his family's business to embracing it: "It's like multiple personality disorder. You'll become thankful and grateful to them sometimes. And sometimes you hate them, and you hate the business, right?"
I spoke with Luo in the spring of 2018. Below is our conversation, lightly edited for clarity.
---
My dad started his first business selling watermelons. He sold in the market—one cloth on the floor, stacked with watermelons. After my parents met, they built a successful business running arcades. But then the market in arcades started to get saturated, and business was slowing down.
In China, you hear stuff about America. So my dad saved up and came here. He started his own construction company. And my mother opened a laundromat. Back then, I couldn't speak any English—not even the ABCs—and it was hard. I was a top student in China—you know, honors, always getting praise. So I came here, and all of a sudden I don't know nothing, don't know the language. My fourth-grade teacher thought I needed special ed—that's how bad it was. I didn't talk at all because I was afraid to make a mistake.
Language was a big, big barrier in my parents' life, too. They can't speak English, or write, or communicate. They never moved away from Chinatown, so they don't need to learn English to survive. Their clients are mostly Chinese, they mostly use Chinese. And as I grew up, they would have me read important letters from the government. Like, they see the official logo and want to know, "What letter is this? What does it mean?"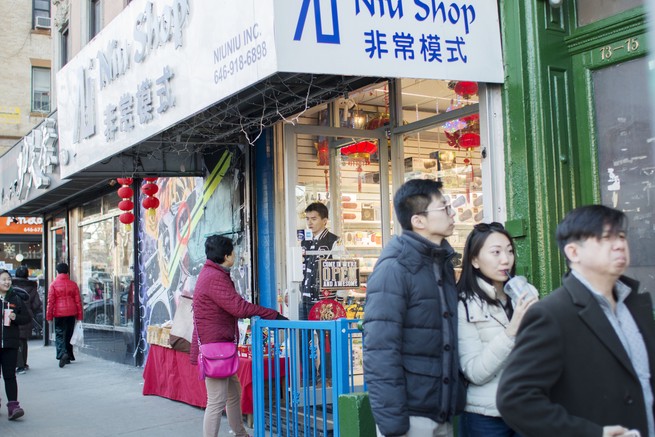 In the laundromat, when there is a problem with an English-speaking customer's order, they call me. They say, "Come over, solve this problem." I remember this one customer, she can't find her $70 underwear—it was all lace. I'm serious! I had to look up the brand online, and she wasn't lying! It was $70. I guess you can find a luxury kind of anything, even underwear. I went there, and we actually found it in another basket. I waived her fee, and she was happy. Afterward, my parents are like, "Okay, go home." It's your duty! It's my family duty. My parents don't want the customer to feel like they aren't getting help because of the language barrier.
After I graduated from high school, I studied computer engineering at New York University for two semesters. But then I didn't think that class was really my thing, and I dropped out. My mom was crying. They let the whole family know. Because that generation didn't graduate from college—just two cousins—they just want me to get a degree. Anyway, at that time I was just drifting around, doing my thing and enjoying life.
I started building an app, a small game. I worked for a year and a half at an IT firm in K-Town. And at the same time, my parents call me up when they need help with anything, like errands. Or if a worker isn't there that day, they ask me to cover for them. It's kind of like you're on standby, you're on call.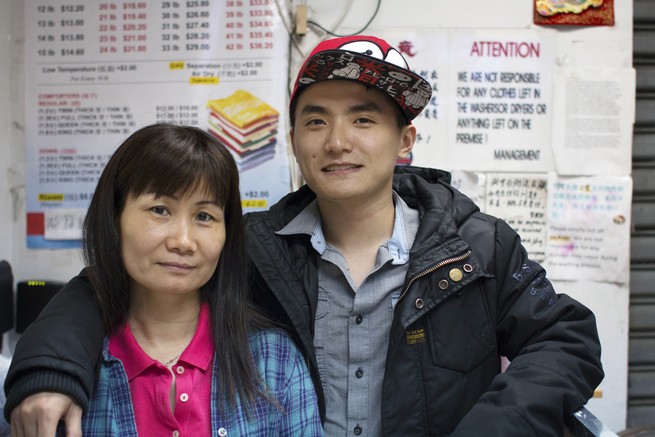 But I didn't like it. I felt like they forced stuff on me; they didn't make me feel like I could choose. I think it happens with most Chinese family businesses. There was expectation forced upon me: Someday you'll take over, go to the work site with Dad; you will take over someday. It soaks in. If you're the oldest son, they expect you to take everything they have—the money, the business, the home. That idea goes all the way back to China.
For me, though, it's like multiple personality disorder. You'll become thankful and grateful to them sometimes. And sometimes you hate them, and you hate the business, right? You just want to burn it to the ground. After they decided to give me the chance to let me invest in my own business, I ran it, everything. It was a bit harsh. So I start to understand that running a business is not easy. And I understand why they ask for any help they can, even from family.
I opened my own store, the Niu Shop, on May 1, 2016. That's my birthday. The first year, my parents helped me figure out how to import things from China—dealing with importing, and forms, and officials. At first, I didn't know there was so much to learn; they make it look easy.
They're getting old; I want them to rest as soon as possible. If I take over the family business, I would feel good that I could basically take care of them. Chinese people expect that regardless. I grew up in America, so most of my values are from Western society, pretty modernized. But some traditional values still stay, some of them. Taking care of parents is one of them—filial piety, is that what you call it?