The Viral Success of a Strike No One Can See
Inmates around the country have managed to engage the public in their ongoing prison protest through a targeted media strategy.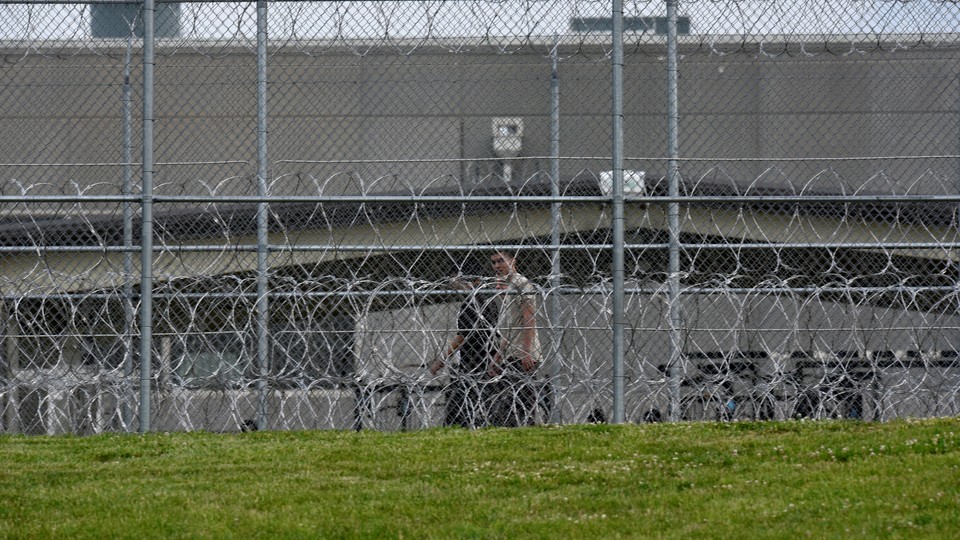 Months ago, inmates across the U.S. began planning a strike over prison conditions, including low or nonexistent wages. To start getting the word out, they didn't target big news organizations. Instead, organizers posted about the imminent strikes to their own social-media followers. And they contacted publications with an activist bent, like Shadowproof, a press organization focused on marginalized communities, and the San Francisco Bay View, a black-liberation newspaper.
They worried, based on past experience, that mainstream outlets would emphasize that prisoners' often anonymous accounts of the strike couldn't be verified and the fact that the impact of the strike was hard to predict. But more radical publications, they believed, would focus on the strikers' message, about unjust prison conditions and what should be done about them. That message could be amplified online, and picked up by bigger publications. "We intentionally went from the bottom up," Brooke Terpstra, an organizer in Oakland with the Incarcerated Workers Organizing Committee, a group that has been supporting the strike, told me.
The strike began on August 21 and is set to last through September 9, the anniversary of the Attica prison uprising of 1971. In addition to calling for prisoners to be paid the prevailing wage where they live (under the current regime, they can be paid a couple of dollars an hour, or, in some states, nothing at all), the strikers' list of 10 demands includes voting rights for "ex-felons" and better funding for rehabilitation services. Thus far, it's not clear how widespread the protest has been. Organizers report that prisoners are striking in Washington, Georgia, South Carolina, and California, among several other states, where prisoners are refusing to work and eat. That's a conservative estimate, Terpstra told me, as organizers want to remain cautious in order to maintain credibility. Early on, one organizer suggested in an interview that non-prisoners should demonstrate their solidarity by protesting outside prison gates, which appears to have happened at some facilities. In general, prison officials have largely countered the organizers' claims, saying they're not aware of any strikes at their facilities.*
Still, the strikers' strategy, designed for the current media moment, has proved extraordinarily successful by the measures set by the strikers themselves. Following initial pieces in publications like Shadowproof and the Bay View, mainstream outlets including The New York Times, The Washington Post, and NPR started covering the protest. Social-media posts from the strike organizers and their supporters have gone viral. People are talking about the strike and, by extension, about poor prison conditions across the U.S. and prisoners' demands to see them changed. In an era in which most people experience public events by reading, hearing, and watching videos about them online, the inability to get an inside look at the current prison protest doesn't seem to have hampered its reach.
"Just as the men in Attica knew that it was important to reach out to the media when they protested inhumane prison conditions in 1971, so too do the folks inside today," Heather Ann Thompson, a historian and the author of Blood in the Water: The Attica Prison Uprising of 1971 and its Legacy, told me in an email. "Prisons are allowed to be the terrible places they are because, despite being public institutions that we fund and are run in our name, we are allowed no look at what goes on inside."
For all the public attention, Terpstra pointed out that mainstream lawmakers and political organizations, including labor unions, haven't said much. A day after the strike began, Ro Khanna, a Democratic congressman representing Silicon Valley, tweeted his support. "Instead of focusing on rehabilitation, inmates are exploited for cheap labor," he wrote, noting that prisoners working for a dollar an hour are fighting wildfires in his home state. "That is simply inexcusable." Alexandria Ocasio-Cortez, the Democratic congressional candidate from New York, wrote, "I don't believe slavery should exist anywhere in the United States. Including in our prison system." But many higher-profile politicians have remained silent.
Terpstra says that this is to be expected. He argues that typical political processes tend to defang, and eventually kill, movements such as this one. Still, barring successful legal action on the part of prisoners, conditions aren't likely to change much without politicians' involvement. As Christie Thompson has written at The Marshall Project, several of the most prominent work stoppages of recent decades have ended with mixed results, and any gains have typically been achieved as the result of policy changes or legal action.
At the same time, if strikers are indeed generating considerable awareness of their issues among the voting public, that may be more valuable than any single politician's tweets. And in an age of declining union membership in the U.S., they may be onto something that other labor groups can learn from: If strikers can use the internet to spread their message, such that the online propagation of that message overtakes the fact of the strike itself, perhaps it doesn't matter how many people are actually carrying picket signs.
---
* This article originally suggested that solidarity protests outside prison gates had not yet taken place.