Exit Interview
A series of conversations about being fired, retired, aged out, and laid off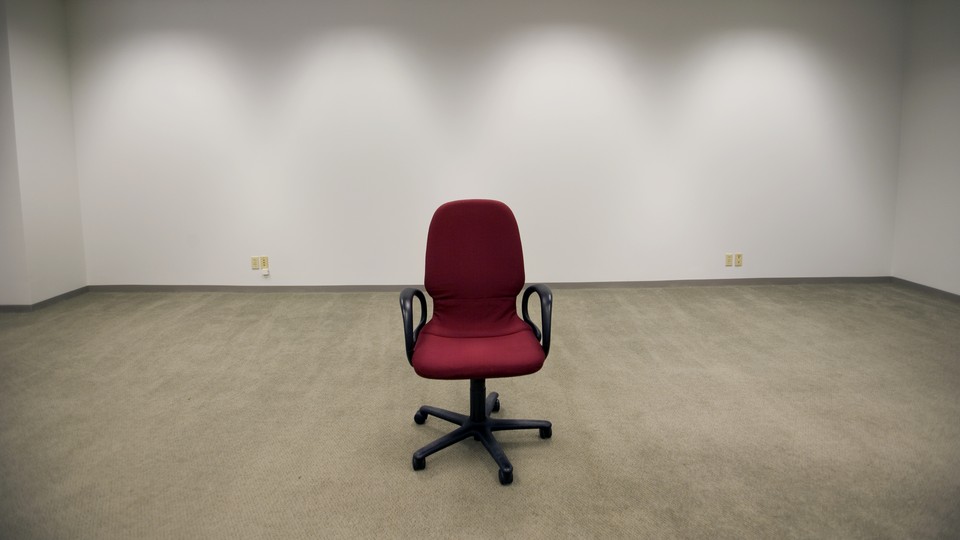 For years, Edith Gondwe, a lawyer and human-resources manager, clocked in 12 to 14 hours a day at top-tier law firms. She shattered records recruiting talent and developing firm leadership—but she also had to terminate countless employees. "I understood that these people had invested so much of themselves into their careers," Gondwe told me, and that losing those careers "felt like a failure." Eventually, she smacked into the glass ceiling herself when she wasn't given a promotion she requested. She left.
The sheer amount of time Americans spend at work, and the relationships they form there, stamp their identities. Leaving that routine can be a profound shock. While the unemployment rate is at a longtime low, more than 6 million Americans remain out of work—not to mention the millions underemployed; in the gig economy, by choice or otherwise; or those who have dropped out of the labor force.
Yet there is no HR pamphlet or job-training manual that can adequately prepare someone for what comes after an employer says "Your services are no longer needed" or "We've decided to go in another direction." That's why The Atlantic is introducing Exit Interview, a brief series of interviews with people who have quit, retired, been fired, reduced, or laid off.
Job loss and unemployment can spark anything from positive self-reflection to depression, which is why Gondwe says how employers part with employees is "all about humanity." "My HR director spoke to me as a person, and not just an employee," Gondwe told me. "I cried, she cried—and I mean ugly cries." How employees are treated, before, during, and after they work together, matters. Since these institutions mostly comprise—at least for now—human workers, Exit Interview offers a glimpse into what it means to leave or lose a job.