The 'Disenfranchised Grief' of Losing Your Job
Meg Spinella, a hospice chaplain, discusses how she has processed loss in life and work.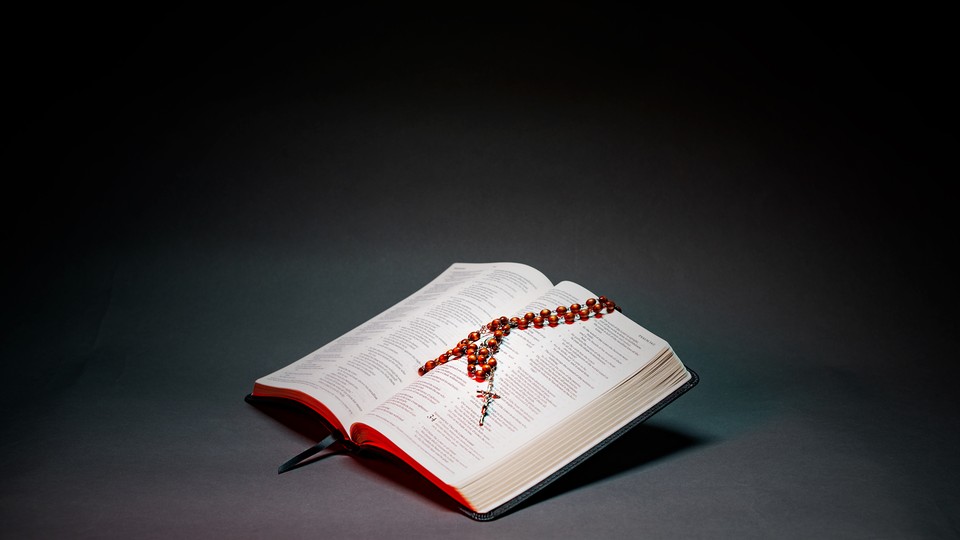 Editor's Note:
This article is part of Exit Interview, a series of conversations about leaving one's career.
It's comforting to know people like Meg Spinella, a hospice chaplain, exist. Spinella radiates empathy, even as she jokingly describes herself as "more of a 'shit happens'" than "an 'everything happens for a reason' person." It certainly felt more like the former when, in 2007, budget cuts bumped her out of the Catholic hospital she worked at in Oregon. Spinella didn't get to say goodbye to her dying patients.
Spinella calls losing one's job a form of "grief." She has ample perspective. While counseling the bereaved for more than 15 years, Spinella, who suffers from multiple sclerosis (MS), lost her brother and her son. Job loss "isn't near that category," she said, "but you need to acknowledge that it is … a disenfranchised grief."
I spoke with Spinella to understand how she understood her capacity for dealing with loss for The Atlantic's series Exit Interview. The conversation that follows has been edited for length and clarity.
---
Catie Lazarus: When did you decide you wanted to work with the dying and bereaved?
Meg Spinella: I ran a bookstore, and would volunteer at a hospice, when a Borders and Barnes & Noble opened up around the corner, so mom-and-pop bookstores couldn't compete. At the time, my mother-in-law and a neighbor across the street were dying, and I realized I had a gift for comforting them.
Lazarus: How did you deal with such emotional anguish while on the job, once you became a chaplain?
Spinella: None of us are getting out of here alive. I chose to work with people who were dying. You can choose to work with people who get better—and many chaplains do. A lot of my colleagues cannot be bedside with the dying. It is my calling.
You're dealing with a lot of fear. I don't shock easily. I've had a lot of therapy, and the training itself gets at your own issues. They make sure you are firm in your belief system. I was raised Catholic, and I'm now a Unitarian, which accepts all faiths: Buddhists, Muslims, people who don't believe anything. The job is intense. It's not for the faint of heart, but it was a good fit for me.
Lazarus: Did you have any idea you might lose your job?
Spinella: I was so blindsided. I had patients who were days away from death. Suddenly, they had to meet someone else. I asked, "Can I see this person one more time?" But no. It left my colleagues in a lurch. My team and I split patients across the county, and with me gone they couldn't be as good a team for the whole area. It was a huge territory. Some days I would drive 100 miles round trip to see a patient.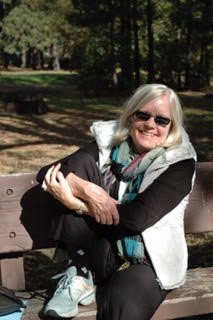 Lazarus: How did you find out?
Spinella: It happened very quickly. At the time, I just accepted the reason they gave me, which was that "new management" told them they had to cut certain people. My boss was there, and someone from HR. To have another year or two doing the work I love would've been so different.
Lazarus: Do you remember what you felt when they told you?
Spinella: I was angry. It was horrible. I had to clean out my desk, and get that pathetic box of stuff—my pictures.
I couldn't stop crying, and I am not a crier. My husband was worried about me. But when you are fortunate enough to find work that fits like a glove—and many, many people said that they could not do what I do—and then you lose that? I was in grief and shock. I loved my work, and I was attached to these people and wanted to do right by them. I wanted to say goodbye, so they would know it wasn't my fault. I was brokenhearted. But I didn't experience it as rejection as much as a system in such dysfunction.
Lazarus: Did your colleagues say anything?
Spinella: My hospice boss said, "We'll give you a party." I said, "Let's not pretend, I don't want cake." Some of them wrote me notes, some called.
Lazarus: You still kept contact with your boss after being let go, right? What was that like?
Spinella: He was very sympathetic. We acknowledged my grief.
Lazarus: Was your family supportive?
Spinella: I've been with my husband since I was 18, so I had people who understood, as far as they could, what I was going through. He was a surgeon and got laid off, too. So did my sister, a nurse.
Lazarus: What did you do in the time after you lost your job?
Spinella: I was looking for jobs, and I was sure that younger candidates were getting the jobs I applied for. By the third year, I was looking really far afield—like 90 miles round-trip. I had to factor in if the stress of the commute was worth it, and, at that point, my husband and I were enjoying our time together. I wrote a novel. And I'm in a writing group—that's a nice thing that I didn't have time for before.
Besides that, I started counseling private clients almost immediately because people and doctors started calling. Private was more lucrative, but it wasn't what I preferred doing. It was basic counseling work, not death and dying.
Lazarus: How did you get along financially?
Spinella: We downsized our lives. Unemployment [benefits] helped. I have had MS since 1983, and this was before ACA [Affordable Care Act]. As a family working in the medical field, we were not going to be without health insurance—it was a priority. After ACA passed, I had good coverage. Now, I am on Medicare. My husband and I have dual citizenship with Italy, and that's our back-up plan if our health-care system gets any more messed up.
Lazarus: It's been a decade since these events. How are you now?
Spinella: In terms of self-esteem, I am pretty solid. Plus, the recession hit full force in 2008, so I had tons of company. Practically everyone I knew had some effects from that recession. I am not sure if it is even over.
Lazarus: Do you hope to return to a full-time job?
Spinella: We've reached the point where we probably wouldn't, but we were denied the opportunity when we were young enough and still could. It still stings. You just wonder if that hadn't happened. My husband and I figure out ways to volunteer, and we do our work out of the kindness of hearts because that is who we are. And it benefits us as well: getting to be who you are, whether you get paid for it or not.
Lazarus: What do you recommend for other people coping with job loss?
Spinella: It is grief. I lost a son. I lost a sibling. It isn't near that category, but you need to acknowledge that it is grief. And there is no place for that grief to go. If you can get help, do. It is a disenfranchised grief. It's like you have a live-in partner, and you're not exactly welcome at the funeral. People expect you to get over it in a weekend.
The unemployment statistics are skewed, because there are people who have stopped trying because they aren't reabsorbed. And you really need help. You're reinventing yourself.