A Silicon Valley Pot Deal
Cannabis entrepreneurs gather to pitch venture capitalists, "Shark Tank"-style, for a $10,000 prize.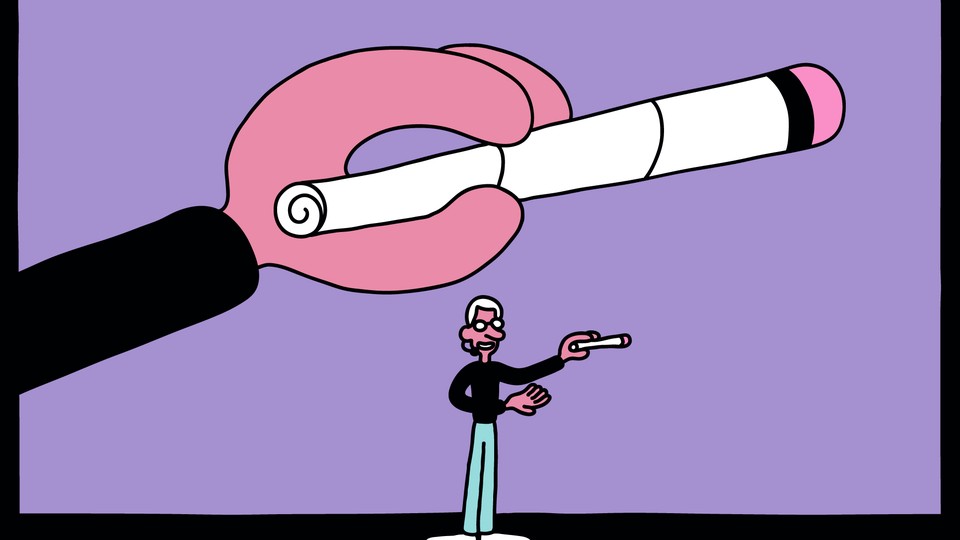 Imagine, for a moment, a marijuana producer. See his Crocs. Admire his hacky sack. Inhale his earthy musk. Whoever comes to mind—it's not John Russo.
Stepping to the podium in the San Jose Hilton's tasteful ballroom earlier this month, Russo, a real-life marijuana manufacturer, looked a lot like my gastroenterologist: white ring of hair around the periphery of his head, wire-rimmed glasses, stylish-but-sensible shoes. "This morning I'm going to tell you about a company that's poised to be the largest independent producer of high-quality, low-cost concentrated cannabis in the industry," Russo told the crowd. He was the first presenter at CNvest: Terps and Tech, a gathering in the heart of Silicon Valley where entrepreneurs pitched their pot start-ups to more than one hundred investors, executives, and journalists. At the end of the day, a panel of judges would award $10,000 for the best presentation.
In 2016, Russo said, his company, Indigo Therapeutics, won the first license for the legal manufacture of concentrated cannabis in the state of California. Operating out of a 52-acre campus that was once owned and operated by the pharmaceutical company Bayer, Indigo was primed, he said, to scale its manufacturing operation and meet rising demand when the ideal moment arrived. "Which is now," he said.
As a growing number of states have legalized marijuana, dispensary lines curl around city blocks. New products—edibles, vape-ables, smoke-ables—come online each week. Insiders wonder whether college grads looking for jobs will migrate toward their field. And start-ups send reps to conferences like this one, to raise money for their new ideas, touting the virtues of an industry that, until recently, operated in less elegant precincts.
"Four years ago I would come to an event like this and it was the stereotypical stoner kind of vibe," said Jeff Siegel, the managing editor of Green Chip Stocks, an investment research service focusing on the marijuana industry. "Now, since I cover the cannabis space, all the interns are like, 'We want to go.' I say, 'Listen, just so you know, it's not a party. We're going to be hanging out with accountants and lawyers and entrepreneurs.'"
True, a shady guy with a giant hockey bag approached me furtively halfway through the pitches to ask if I'd like to sample his company's pills. But then he left to get the stuff and never came back.
Over the course of the day, representatives from 16 cannabis start-ups delivered five-minute pitches, complete with PowerPoints. They were gunning for the $10,000 prize—but also for funding from attending VCs. Contestants plugged products that ranged from the practical (flavored cartridges, grooming products for pets) to the quirky-but-probably-lucrative: Tokey Mongo, a start-up in the "cannatainment" field (where the time is always 4:20) sounds like Pokémon GO for stoners: Users plant virtual pot fields outside City Hall, watch UFOs take off from their favorite dispensaries, and collect the platform's proprietary currency—TokeyTokens. "You don't have to be high to enjoy Tokey Mongo—but it does help!" the company's CEO, Michael Hardy, a Canadian in white pants, told the audience.
Cyo Ray Nystrom pitched a product for "humans with vaginas and humans without vaginas who love vaginas." Her company, Quim Rock, makes a cannabis-infused oil that, if it does all she says it does, will hit the list of most-effective sexual aids between Barry White and beds: The oil, she said, intensifies climax, enhances natural lubrication, increases libido, and fosters vaginal health. "Close the orgasm gap!" Nystrom said.
---
No fewer than 20,000 cannabis businesses operate today in the United States. Marijuana is expected to generate as much as $40 billion by 2021. Citing research by analysts at the Arcview Group, Sumit Mehta—CEO of Mazakali, which provides business-support services to cannabis companies—said marijuana is now the second-fastest-growing large industry in American history, behind only the internet. "The only thing Americans might want more than their cannabis is Wi-Fi," he said.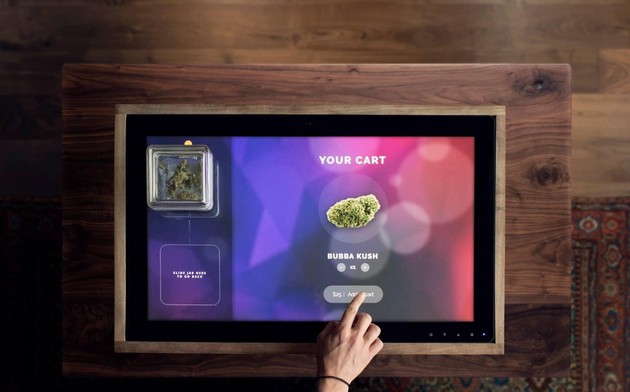 But as Silicon Valley's hyperactive investment culture moves into a business that has for decades been quarantined in the shadows, the success of this odd coupling—and the future of start-ups like the ones addressing the conference—hinges on whether pot companies can adapt to the sunlight.
When venture capitalists steeped in mainstream industries encounter cannabis entrepreneurs, they expect a level of professionalism akin to what they'd find making a tech or energy investment. They insist on accurate budgets, credible projections, follow-through. Such competence, investors say, remains rare. "This industry has been complete chaos," said Indigo Therapeutics' Russo.
The beginnings of any industry can be amateurish, of course. Russo recalled the PC's early days, when manufacturers shipped software on floppy disks in Ziploc baggies. It's no surprise then that many cannabis start-ups, just now coming in from the cold, aren't ready for prime time. Ben Larson, a cannabis investor, recalls that, a couple of years ago, a marijuana grower showed up his office in Oakland, Calif., brandishing a Ziploc bag of his own stuffed with cash. "He's like, 'I transact seven of these a day,'" said Larson. "Seven gallon baggies full of $100 bills." Larson remembers thinking, "Oh, this isn't a normal industry."
One by one, contestants at the Hilton took to the stage to make the case that they were the exception. All told there were 13 men and three women. They threw around terms like "vertical integration" and "curated experiences." They pitched grow-it-yourself pot kits, self-lighting pipes, and security services for transporting cannabis and cash. They proffered pot-monitoring camera systems, infrastructure to grow pot vertically, and, according to one entry in the conference handbook, technology promoting the "recruitment of highly cooperative, plant beneficial symbionts into the plant-microbiome assemblage," which seemed to mean something like growing more pot.
Jeff LaPenna delivered the final pitch of the day. LaPenna is the CEO of The Peak Beyond, a San Rafael, Calif.-based start-up run by three millennials who make interactive smart tables for cannabis dispensaries (think giant iPads as the table's surface). Customers set a jar of marijuana on one of their tables and receive a digital rundown of the product's particulars—THC levels, physiological effects. Then the table facilitates the sale. LaPenna is clean-cut but hip—earrings in both ears, trim beard. He is also extremely articulate and savvy. Before this, he developed brand strategies with companies like Google and Sony Pictures. One of his business partners comes from IBM; the other built an interior design business.
Stoner culture is giving way to something "a lot more accessible to a mainstream audience," LaPenna told me later. "The companies who are succeeding right now are the ones who've gotten on board the quickest."
Which is to say, if you're offering bespoke cannabis pills, you had better be possessed of sufficient follow-through to deliver them.
---
When the pitches were done, attendees adjourned for beer and wine while judges counted their votes. There was little tension in the room. The stakes, ultimately, were low: $10,000 was not going to put any of the companies over the top, and the real prize—a cash infusion from attending VCs—would take time. More than that, it wasn't much of a contest. The younger presenters were simply more adept than older contestants at standing in front of a crowd and delivering a compelling vision for their companies. They didn't sweat as much. They didn't breathe as heavily. Their pitches were on point and natural and matched up beautifully with their slides. Whether a slick presentation says anything about viability remains to be seen. But when John Sidline, one of the conference's directors, hopped up on a chair, shushed the crowd, and announced the winner, no one seemed all that surprised.
"After tabulating the votes," Sidline said, "the winner of the inaugural CNvest: Terps and Tech Audience Choice Award is The Peak Beyond"—LaPenna's smart-table company. LaPenna thanked the audience, and Sidline handed him the trophy, a one-liter curing jar fashioned from dark Miron glass infused with gold. A lovely addition to any glassware collection and a great place to put your weed.