Trump's 'Smart' Tariffs Don't Make Economic Sense
The president says they'll protect American jobs and bolster national security. They'll likely do neither.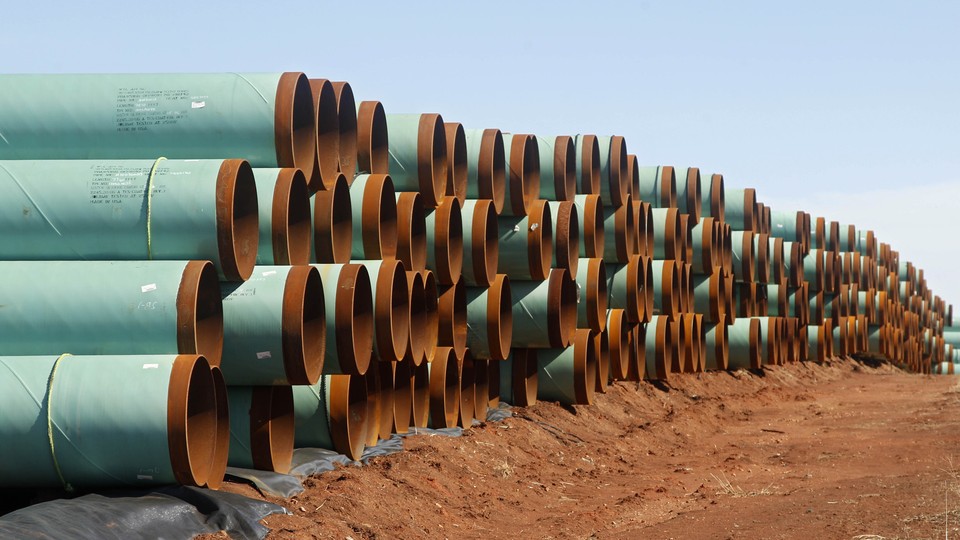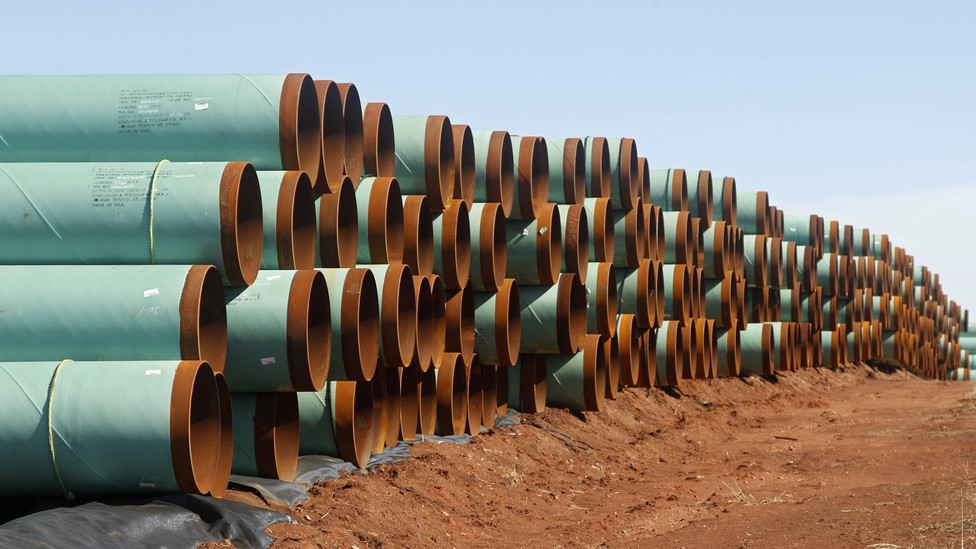 President Donald Trump's long-anticipated tariffs are finally here: 25 percent on imported steel and 10 percent on imported aluminum, with a formal announcement on the measures to be made next week.
The White House has argued that the tariffs would punish China for unfair trade practices and help American blue-collar workers afflicted by decades of manufacturing job losses and wage stagnation. "We must not let our country, companies and workers be taken advantage of any longer. We want free, fair and SMART TRADE!," President Trump wrote on Twitter on Thursday. But business leaders and economists from across the ideological spectrum question how much good Trump's tariffs would do—and whether they might even backfire, raising costs for American consumers, hurting American exporters, straining American economic relationships around the world, and ultimately slowing down growth.
That is not to say that the tariffs do not have a constituency among certain manufacturers, or that they are not meant to address real and painful changes in the American economy. Steel production has fallen to 82 million metric tons a year from nearly 100 million a decade ago, with three out of four domestic aluminum smelters shuttering over the past few decades. That has meant thousands and thousands of job losses. At the same time, foreign producers have ramped up production, pushing down prices and leading to increased American imports.
The issue, the Trump administration has argued, is not just one of jobs, wages, imports, and exports. It is also one of defense strategy: The U.S.'s reliance on imports leaves critical industries vulnerable to potential embargoes and trade actions by its enemies.
But trade experts see a number of problems with the White House's argument for instituting tariffs on security grounds. Trump himself has repeatedly mentioned China's trade practices as justification for the tariffs, for one. And the vast majority of  the U.S.'s imports come from strong allies: Canada, South Korea, Mexico, Germany, Japan, and Brazil all export more steel to the United States than China does. "There is no question that steel and aluminum, materials used in the production of weapons and military systems, are vital for America's military superiority," a group of conservative think-tank scholars argued in response to then-potential tariffs in late February. "But it is not realistic to expect that foreign producers would withhold supplies in the case of a national security emergency."
The flimsiness of Trump's justification raises the risk of retaliation by the United States' trading partners, many of whom have lobbied against the tariffs since the earliest days of the Trump presidency and are expressing their frustration with the tariffs now. Trade experts expect tit-for-tat actions, meaning lower sales for American businesses abroad. "If the United States goes down this path for steel and aluminum, there is little to prevent other countries from arguing that they too are justified to use similar exceptions to halt U.S. exports of completely different products," argues Chad P. Bown of the Peterson Institute for International Economics, a Washington-based think tank broadly supportive of free trade. "Because this leads to a downward spiral and erodes meaningful obligations under international trade rules, justifying import restrictions based on national security is really the 'nuclear option.'"
To that end, China has indicated that is ready to take action. "China urges the U.S. to use trade protection tools with restraint and comply with multilateral trade rules so as to make positive contribution to the international economic and trade order," its Ministry of Commerce warned last month, adding, "China will definitely take necessary measures to safeguard its legitimate rights."
The specter of a trade war undercuts Trump's economic argument. The president has promised that steel and aluminum tariffs will bolster domestic industries and boost American payrolls, with some labor leaders and business executives in agreement. "U.S. steel and aluminum industries have been heavily injured by massive growth of excess capacity and overproduction in China and other countries," argues Robert E. Scott of the Economic Policy Institute, a left-of-center think tank. "More than 13,000 U.S. jobs have been lost in aluminum since 2000—and 14,000 steel jobs disappeared in [the] last two years alone." But America's steel and aluminum industries simply do not employ that many workers. Restoring all those jobs would be but a blip in a monthly payroll report.
More broadly, the tariffs will raise costs for a vast sweep of businesses, given that steel and aluminum are major inputs in auto manufacturing, oil and gas extraction, and construction, as well as in the production of everything from beer cans to golf clubs. Manufacturers "will be paying higher prices for our stainless steel going forward, ironically making us less competitive against foreign-finished goods," said Greg Owens, the president of the flatware maker Sherrill Manufacturing, in a press release. He wants the White House to take measures to ensure that foreign goods would not be cheaper as a result of the tariffs, "a critical next step that if left unaddressed will turn this first positive step into a catastrophe for American manufacturing."
Plus, the tariffs will invite retaliatory actions that could hit a huge number of American exporters. "Every time you do this, you get a retaliation, and agriculture is the number one target. I think this is terribly counterproductive," Senator Pat Roberts, a Kansas Republican, told reporters on Thursday. There are numbers to back this economic case up: A study of a similar trade actions taken by the George W. Bush administration found that they cost the economy an estimated 200,000 jobs, including roughly 11,000 in Ohio, 10,000 in Michigan, 10,000 in Illinois, and 8,000 in Pennsylvania.
Trump's "smart" trade action, then, might spark a trade war, hurt the auto industry, bleed jobs from the Rust Belt, and anger American allies around the world. A small number of companies and workers stand to benefit, but a far larger number are now at risk.