Amazon, Berkshire Hathaway, and JPMorgan Are Going to Fix Health Care—Somehow
The ambition is thrilling. The details are scarce.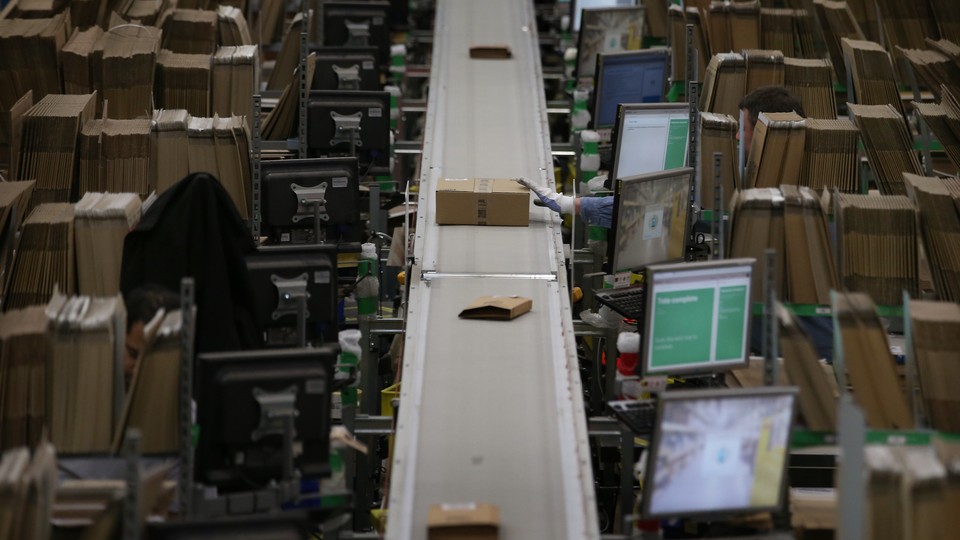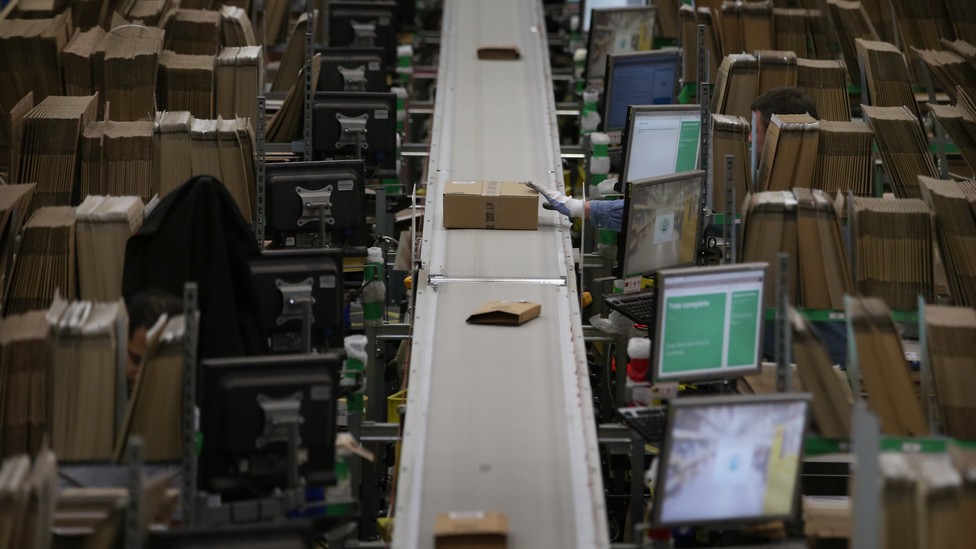 Amazon, JPMorgan Chase, and Berkshire Hathaway announced on Tuesday that they intend to form a new company that manages health care for their hundreds of thousands of U.S. employees, the idea being that a unified, not-for-profit entity can reduce workers' expenses.
The surprising trio of the nation's largest online retailer, largest bank by assets, and most famous investor (Warren Buffett, the chief executive of Berkshire) riding to the rescue of the beleaguered health system already rocked insurance stocks and thrilled health-care experts who have long dreamed of a technological solution to "bend the curve" of inexorably rising medical costs.
But it's not altogether clear what this company will be, how much money each corporation will commit to it, or whether it is meant to eventually provide services for workers at other companies. It's also not clear how the venture will financially benefit the three corporations.
"The ballooning costs of health care act as a hungry tapeworm on the American economy," Buffett said memorably, in a statement. "Our group does not come to this problem with answers. But we also do not accept it as inevitable." In other words, this is not the launch of a fleshed-out business venture so much as the public announcement of a corporate collaboration fixated on providing low-cost services and slashing the Gordian knot of ever-rising health-care costs.
Here is a brief accounting of knowns and unknowns about the new venture. The new company—operating outside all three corporations—will "provide" health care. But it is not clear whether this will be a pure insurance company or whether it will pay for its own doctors and clinics. The enterprise is supposedly going to use "technology" to lower costs. It is not clear what technology would be employed, or what costs will be lowered, or by how much. The company will be "free from profit-making incentives and constraints." What does it mean to be free of profit-making incentives, as opposed to actual profits? It's not clear.
While JPMorgan and Berkshire Hathaway are listed as partners in the endeavor, Amazon would seem to be the galvanizing force behind the announcement. In the last year, the company has explored several health-care businesses, by selling more medical supplies, expanding its inventory of drug products, and hiring an executive to build a possible pharmacy business. These moves have already so spooked the pharmacy and insurance industries that they reportedly pushed CVS to place a $69 billion bid for the insurance giant Aetna.
Across the economy, Amazon has become a kind of deflationary Death Star, so well-known for its high-volume, low-profit model that stocks plummet in every sector it threatens to enter. Indeed, within minutes of the announcement, shares fell for pharmacy managers and drugmakers. As of 10:30 a.m. Tuesday, large insurance companies like Anthem and UnitedHealth Group were trading down about 5 percent, while the largest hospital companies, like HCA, ticked up 8 percent. This suggests that investors believe the new health-care company will compete most directly with insurance firms and pharmacies rather than with hospitals and larger clinics. Even so, if the corporate trio really wants to bring down health-care costs, they might try to open a network of low-cost clinics throughout the country that compete with large hospitals for less-complicated care.
If health care is, as Buffett describes, a hungry tapeworm, the parasite isn't growing as fast as it used to. The rate at which medical costs increase each year has, with some exceptions, generally declined since the 2000s. Between 2010 and 2013, the average annual growth rate in health expenditures was scarcely higher than that of GDP. As the economy picked up in 2014 and 2015, medical-cost inflation turned up again.
---
Consumer Price Index for All Urban Consumers: Medical Care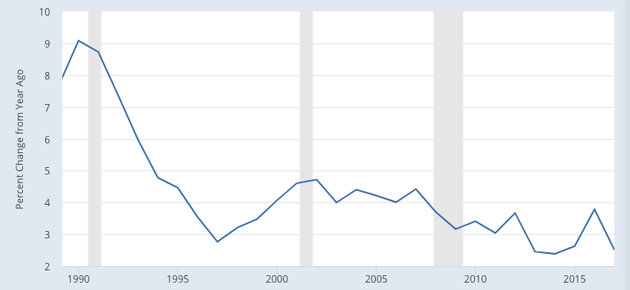 ---
For Amazon to take the lead in taming medical-cost inflation continues an interesting trend in tech, with visionaries like Jeff Bezos, Bill Gates, and Elon Musk taking on the traditional roles of government, whether by spending hundreds of millions of dollars on basic research, sending rockets to space, revolutionizing infrastructure, or building new health-care companies. It might seem a bit ironic that three for-profit corporations would seek to create a nonprofit institution to do what traditionally has been done by the ultimate nonprofit institution—the U.S. federal government. Then again, at a time when libertarian corporate interests have taken over Washington, the work of governance is being outsourced, fittingly, to corporations.