The Myth That Urbanization Means Prosperity
Cities play different economic roles in different areas. And for developing countries, smaller might be better.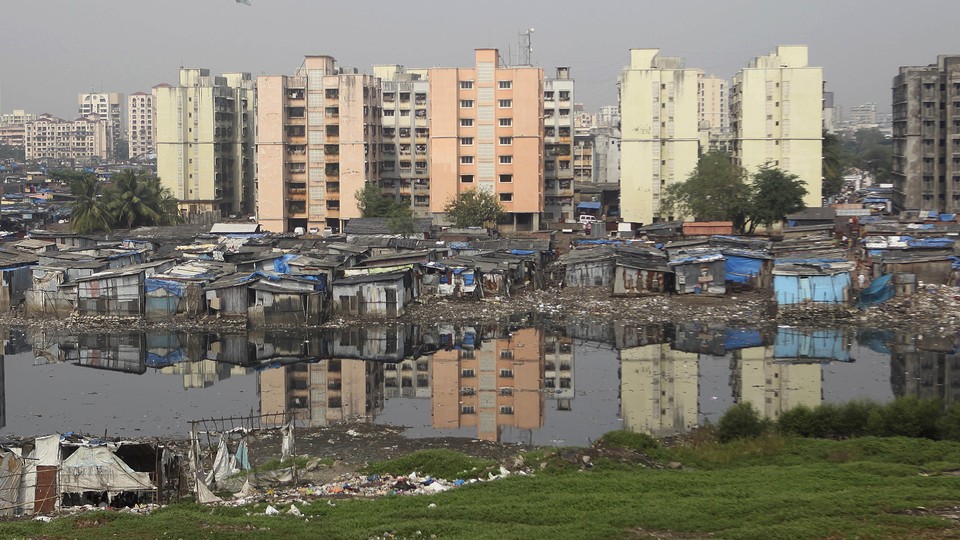 When it comes to cities and urbanization, it is generally thought that bigger is better. But a pair of recent studies suggests that although industrialized nations may have benefited from larger cities, the same is not true for the rapidly urbanizing areas of the developing world. In these parts of the globe, there really might be such a thing as too much urbanization, too quickly.
The studies, by Susanne A. Frick and Andrés Rodríguez-Pose of the London School of Economics, take a close look at the connection between city size and nationwide economic performance. Their initial study, from last year, examines the relationship between economic development, as measured by GDP per capita, and average metropolitan-area size in 114 countries across the world between 1960 and 2010. To ensure robustness, the study controls for variables including national population size, physical land area, education levels, economic openness, and other factors.
---
Average City Size of High-Income and Developing Countries (in Thousands)