Who Is Jerome Powell, Trump's Pick for Fed Chair?
His nomination represents a political compromise, as he's a regulation-cautious Republican who would likely keep up the policies of his Democratic predecessor.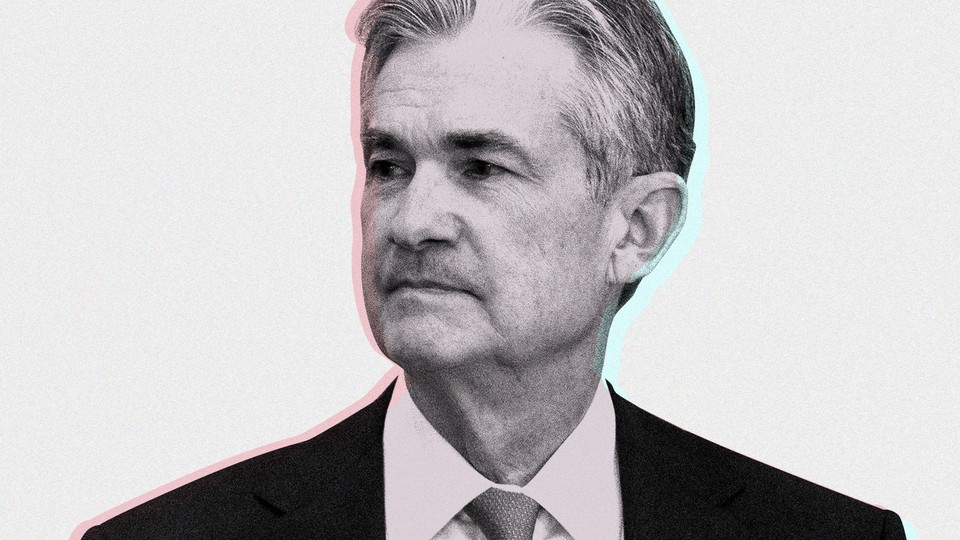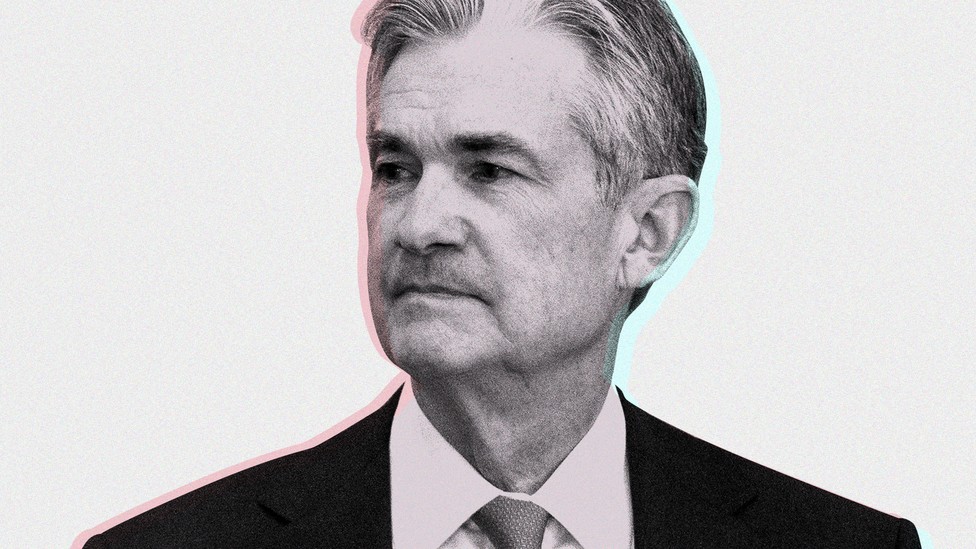 Updated 4:45 p.m.
On Thursday, Donald Trump announced that he will nominate Jerome Powell to be the next chair of the Federal Reserve board, an appointment that Trump has been building suspense around for weeks. "We need strong, sound and steady leadership at the United States Federal Reserve," the president said during a press conference on Thursday. "There are few more important positions than this." If Powell is confirmed by the Senate, he will take office after the term of Janet Yellen, the current chair, expires in February.
Powell, a Republican, is a compromise pick who will likely gain the approval of both Democrats and Republicans in the Senate. (While Republicans outnumber Democrats in the Senate, bipartisan support will likely stave off attempts at stalling Powell's confirmation.) Democrats would have liked to see Trump renew Yellen's term, but will likely still vote to confirm Powell, who in his five years serving on the Federal Reserve board has supported many of Yellen's decisions about interest-rate hikes and has never cast a dissenting vote on monetary policy at a Federal Open Market Committee meeting during her tenure. It is some comfort to Democrats that Powell will likely stay the course when it comes to monetary policy, concentrating on slowly raising rates and pulling back on the quantitative easing put in place during the Obama administration. And as Democrats well know, Powell takes a more moderate approach to monetary policy than some of the other candidates Trump was reportedly considering, such as Kevin Warsh, who is known as an inflation hawk, and John Taylor, who has recommended that interest rates should be raised threefold.
Senate Republicans' support of Powell is more straightforward. Powell is a member of the party and has voiced a willingness to reexamine some of the regulations put in place after the Great Recession, a primary focus of the Trump administration. In a speech in early October, Powell said, "More regulation is not the best answer to every problem." He's also in the past backed the Fed's moves to peel back some regulatory requirements on banks deemed too big to fail, and has expressed a desire to rein in bureaucracy. "[Corporate] directors feel buried in hundreds or even thousands of pages of highly granular information to the point where more important strategic issues are crowded out," he told attendees of an event at the Chicago Fed in late August, referring to what he considers onerous reporting processes for bank boards.
Until now, Trump had little opportunity to control the direction of the Fed. With Yellen, an Obama-era appointee, chairing it and no sign that she planned to resign early, the agency has continued its policy of slow, cautious interest-rate hikes—a tactic that many Republicans have long been critical of. But if Powell is confirmed, it's not clear that that strategy would change all that drastically, at least in the short term. Indeed, a Powell-led Fed could bode well for the ongoing market rally: The policy decisions made during the recovery, particularly the choice to keep interest rates low, have pushed investors to purchase stocks, sending the market to all-time highs and boosting corporate earnings.
One unusual thing about Powell's appointment is that he is a lawyer, not an economist. From Yellen going back to Alan Greenspan, who started as chair in 1987, all Fed chairs have held a Ph.D. in economics. Alan Blinder, an economist at Princeton, has said that a doctorate has become more or less a prerequisite of the job—without one, he told Harvard Business Review, "the Fed's staff will run technical rings around you." While that remains to be seen, it is true that there are over 300 Ph.D. economists on the Fed's staff, and Powell could end up needing to lean on their expertise more than a Fed chair with a doctorate in economics might. It could also mean that he would be more swayed by arguments made by fellow Fed governors—which could shape the long-term direction of the Fed, because by the time Powell starts his term, a significant number of its positions will also be filled by conservative Trump appointees.
Trump's choice not to reappoint Yellen, though not surprising, is also important. Yellen, who is the first woman to lead the Fed, is also set to become the first Fed chair in recent history to complete a first term and not be nominated for a second. It's not unusual for presidents to keep in place their predecessor's Fed chair: The last three Fed chairmen—Ben Bernanke, Alan Greenspan, and Paul Volcker—were all reappointed for second terms by presidents of an opposing party. Trump, after criticizing Yellen during the presidential campaign, did say that he would consider reappointing her, but he has also said that the Fed is something on which "you'd like to leave your own mark."
He's now opted to do that, which is in keeping with his removal of other Obama-era government appointees. That said, while Yellen will in all likelihood no longer be the head of the Fed come February, the tactics she put in place are expected to continue to guide the central bank even after Powell takes over.