How to Survive the Media Apocalypse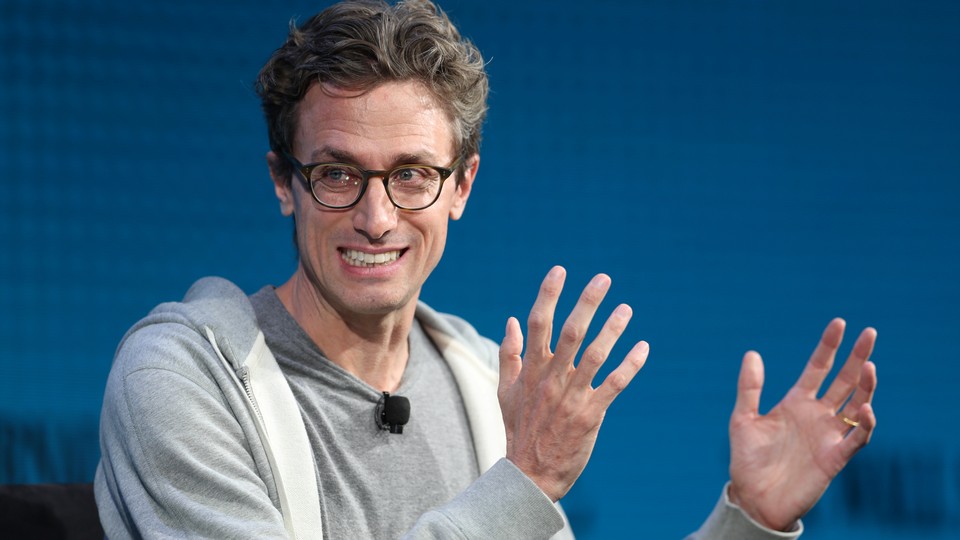 Updated on November 30
Agony is the natural state of the news industry. Newspaper sales per capita peaked before color television was a thing, and magazines have been in decline since the Clinton administration. When it comes to the finances of the Fourth Estate, bad news is, generally speaking, the news.
But 2017 has been a uniquely miserable year in the media business, in which venerable publications and fledging sites, divided by audience age and editorial style, have been united in misery. At Vanity Fair, the editorial budget faces a 30 percent cut. At The New York Times, advertising revenue is down $20 million annually after nine months. Oath, the offspring of Yahoo and AOL's union, is shedding more than 500 positions as it strains to fit inside of its Verizon conglomerate. Meanwhile, almost every digital publisher seems to be struggling, selling, or soliciting, whether it's the media company IAC exploring offers to offload The Daily Beast, Fusion Media Group offering a minority stake in The Onion and former Gawker Media sites, or Mashable selling for a fifth of its former valuation. So many media companies in 2017 have reoriented their budgets around the production of videos that the so-called "pivot to video" has became an industry joke. Today, the pivot seems less like a business strategy and more like end-of-life estate planning.
Even the crown princes of digital upstarts, Vice and BuzzFeed, are projected to miss their revenue targets by 20 percent each, which amounts to a combined shortfall of hundreds of millions of dollars. Finally, this week, Time Inc., the storied publisher of magazines and websites, including People, Sports Illustrated, and Time, announced it had reached an agreement to be sold to the Meredith Corporation, whose focus on lifestyle is inspiring rumors that it may yet offload or even shut down Time, Fortune, and Money.
What on Earth is going on? There are at least three major trends contributing to this dismal media moment. They all point to the same solution, and it's something everyone in journalism should know by now: News publishers have to get better at making money outside of advertising.
1. There are too many publishers and not enough ad money.
Here is the briefest possible history of attention and advertising in the 21st century—they have both flowed from desktops to mobile devices and from publishers to platforms. In 2016, 90 percent of websites reported that unique visitors on mobile devices had eclipsed desktop; and 90 percent of the growth in digital advertising came from just two companies, Google and Facebook.
Facebook and Google's dominance stems from one of the great arbitrages in media history. Publishers still bear the cost of reporting, analyzing, and, well, publishing the news. Facebook and Google cinch the bloated web into the straitjacket of vertical content known as results pages and feeds. In the process, they collect unparalleled information about the interests and aspirations of their users and profit from their roles as digital gatekeepers. While some have compared Facebook and Google to cable companies distributing television shows, one difference is critical: TV distributors pay networks an "affiliate fee" for their entertainment, while Facebook and Google owe no such gratuity for the vast majority of its content. In 2017, Google and Facebook are projected to account for about 61 percent combined of the U.S. digital ad market. No other company comes even close.
This reality would be troubling even if online publishing were a static business. But employment in "internet publishing and broadcast," the government's best approximation for online media, has grown by more than 100,000 people in the last decade. As a result, there are too many writers and publications saying the exact same thing—oops, Josh Marshall at TPM already said that—competing for a limited supply of advertising. As a result, digital media's appetite for ads has grown faster than the digital-ad pie.
This is not the same as saying that publishers should just give up on advertising. Without it, The Atlantic might not exist. Neither would most newspapers.* Advertising has been a critical feature of a healthy news business for at least 150 years, since Benjamin Day invented the penny press, and its centrality to the news business isn't disappearing, just dissipating.
2. Media companies accepted VC money. Now they're accepting VC reality.
In many ways, the 2017 correction in digital media is a perfectly normal and predictable outcome of digital media becoming an investment category for venture capitalists. As a rule, the vast majority of VC investments fail. So the failure of several VC-backed digital-media companies isn't an existential shock so much as a mathematical inevitability.
In the last decade, venture-capital firms plowed money into new media companies like BuzzFeed, Vice, Vox, Axios, Mashable, Vocativ, Mic, Uproxx, and so many others, all of which essentially made versions of the same promise: "Trust us. We get Millennials." And, in a way, many of them did "get" Millennials in the loosest sense of the word. While some of them used venture capital to build the foundation of a distinctive editorial voice or entertainment platform, others used it to produce the equivalent of content confetti—fast, flimsy, and forgettable morsels, blasted from the CMS cannon, which upon inspection were less journalism than Millennial Mad Libs: "[Number] Ways That [Google-Trend-Generated Subject] Totally Made Us [Past-Tense Verb]."
It's easy to say that this is all Facebook and Google's fault. But the truth is that many digital publishers ruined themselves. To impress venture capitalists with a story of scale, they chased viral trends and search-engine optimization to grow monthly visitor figures, optimizing for clicks (shallow traffic meant to generate ever-more ad revenue) at the expense of reporting, insight, or niche editorial identities. In any healthy market—for clothes, food, or furniture—competitors try to differentiate, by quality, convenience, or price, to compete directly for consumers' income. But in the free-for-all of VC-subsidized ad-supported publishing, too many sites chased scale for the sake of scale alone, which led to the growth of insouciant meme merchants that, in feeding from the same trough of trending content, were inherently duplicatory. A massive correction was inevitable.
And now it's here. Venture-capital funding for digital media has shrunk for two consecutive years, according to CB Insights, a VC database. Realizing that sites like Vocativ will never reliably reach audiences even one-tenth the size of platforms like Snapchat, investors will simply cut off funding and force sites to sell at a huge discount, like Mashable, or simply close. It won't necessarily be "a full-blown crash," as Marshall gloomily predicted. It will be a far more awkward landing, as several companies redefine themselves as video producers, then tech companies, then data-driven storytellers, before they run out of money.
3. Donald Trump is the Ghost of Christmas Future.
It's advisable to resist the impulse to tie every observable trend on Earth to President Donald Trump. In this case, however, the effect is too obvious to ignore.
As the news cycle has concentrated around the polarizing president, many ad buyers have said they don't want their name near any news story that involves him. (This is a difficult proposition when Trump inserts himself into previously nonpartisan topics, like the NFL). Some companies are simply refusing to spend money with publishers that specialize in hard news. Others participating in automated, or "programmatic," advertising markets have stipulated that their ads cannot appear near any political content. As some premium advertisers abandon political news, ad rates fall and political news becomes a tough venture for media companies, even as traffic is soaring.
The president is the media equivalent of a toxic herbicide, whose very presence makes the ecosystem uninhabitable for advertisers. It's created one of the paradoxes of the 2017 news cycle: Readership has increased within one of the least profitable categories of news.
But the Trump effect isn't all negative for digital-media companies. Fear of and fascination with the president has supercharged an old-fashioned revenue source for news publishers—readers. Subscription revenue has been record growth at The New Yorker and The Washington Post. At The New York Times, revenue from digital-only subscriptions jumped 44 percent—or $75 million—in the first nine months of 2017, compared with the same period from last year. That's three times larger than the $20 million of lost advertising revenue over the same period.
In short, President Trump has pulled forward the future of news by accelerating both the decline in digital advertising and the rise of reader subscriptions.
* * *
Whatever one wishes to call this media moment—a correction, a crash, an apocalypse— it is unevenly distributed. Doom is coming for companies that relied on an unlimited supply of VC money floating them until they cracked a nonexistent code to advertising. Something far less than doom is coming for companies that balanced cost and revenue while experimenting with various forms of direct advertising, events, subscriptions, and memberships. And something almost like success has come for companies that have used the instability of the 2017 news cycle to establish themselves as vital and irreplaceable.
Advertising has been critical to the affordable distribution of news for a century and a half in the U.S. Today's media companies don't have to reach all the way back to the early 1800s for a business plan, to when newspapers were an elite product, selling at the prohibitive price of six pennies per bundle. But they are going back in time, in a way, and excavating a dusty business model that relies more on readers, and less on advertisers, than the typical online publisher. The New York Times is leading the trend. In 2000, circulation revenue accounted for 26 percent of its business. Last quarter, print circulation and online subscriptions accounted for 64 percent of the company's revenue.
The near future of digital news may be as tumultuous as the near past. But it's tough to imagine that readers and viewers will be ill-served by news organizations exchanging a fixation with breadth of scale with a renewed devotion to making a product worth more than $0.00 to its audience.
In its inexhaustible capacity for experimentation, digital media has pivoted to programmatic advertising, pivoted to native advertising, pivoted to venture capital, pivoted to Facebook, pivoted to distributed, and pivoted to video. Here is a better experiment: Pivot to readers.
---
* This article originally stated that New York Times ad revenue is 40 percent greater than its total wages and benefits. In fact, the company's total spending on wages and benefits is larger. We regret the error.