A Disney-21st Century Fox Merger Would Be Invincible
It would be an enormous movie-and-television company. And an enormous antitrust headache.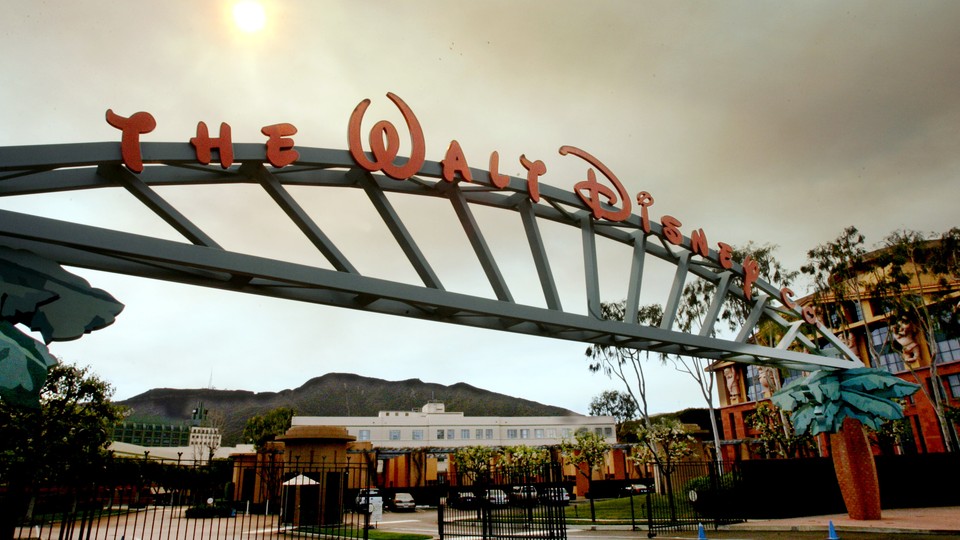 Updated on December 6, 2017
Disney is in advanced talks to buy 21st Century Fox, with the exception of its news and live-sports channels, according to reporting by the New York Times. The possible union of two of the country's largest entertainment conglomerates is a significant development for the TV and film industry, where legacy companies are pushing back against cord-cutting and the inexorable rise of Netflix's global business.
Beyond its storied animated films and amusement parks, Disney's empire includes the Marvel franchise, Star Wars, Pixar, ESPN, the Disney Channel, and ABC. The rumored deal would include 21st Century Fox's cable networks (like FX), its film and TV studio (which owns the rights to the X-Men franchise), and Sky, an enormous British pay-TV company. To borrow a metaphor from the Marvel universe, this deal would change Disney from Captain America to the Hulk, transforming a historic American icon into a behemoth with problematic competitor-smashing tendencies.
Disney is planning to launch several streaming services in the next two years, as it pulls its content from Netflix to build a direct competitor. Such a Disneyflix product with the library described above would be exhaustive, satisfying both young families and movie buffs.
It might also be illegal. In the last few years, politicians have started pointing to the dangers of monopolies in the economy. Historically, the biggest concern for antitrust regulators has been that large companies have the power to push up prices and hurt consumers. But in the last few years, economists have emphasized other downsides of modern monopolies for the economy at large. Several of the country's most obvious economic challenges—including stagnating wages, low labor-force participation, less business creation, and lower interstate-migration rates—may all be the outcome of rising "market power," according to a 2017 paper by two economists, Jan De Loecker, of Princeton University, and Jan Eeckhout, of University College London.
The first cause on the list for the rise of monopolies in the last few decades? The rise of merger-and-acquisition activity since 1980. It is a heyday of sorts for media mergers, including Comcast's acquisition of NBC-Universal, Verizon's union with AOL and the Huffington Post, and Time Warner's ongoing romance with AT&T, which already absorbed DirecTV. However, it is hard to say with certainty that these deals have contributed to rising television prices, particularly since the pay-TV industry has long included both local cable monopolies and enormous monthly bills. In the last few decades, regulators have been consistently willing to approve such mergers that didn't immediately appear to threaten consumers, even if they did raise other economic concerns.
Would a "21st Century Disney" meet the technical definition of a monopoly? The Justice Department might take a long look. To note one example of the market power of such a merger, Disney's Buena Vista studio and 20th Century Fox together accounted for more than 40 percent of U.S. film-studio revenue in 2016. It would not be absurd to imagine that, in a good year for 21st Century Disney, it would account for half of the domestic movie business, creating a dominant advantage in Hollywood. But, as Disney's own films show again and again, there is a virtue in humility. Those who seek dominance for its own sake rarely win in the end.