What Chicago Could Pay for With Its Uber Tax
The city's per-ride fees are expected to raise $16 million next year—$16 million that can get invested in public transit.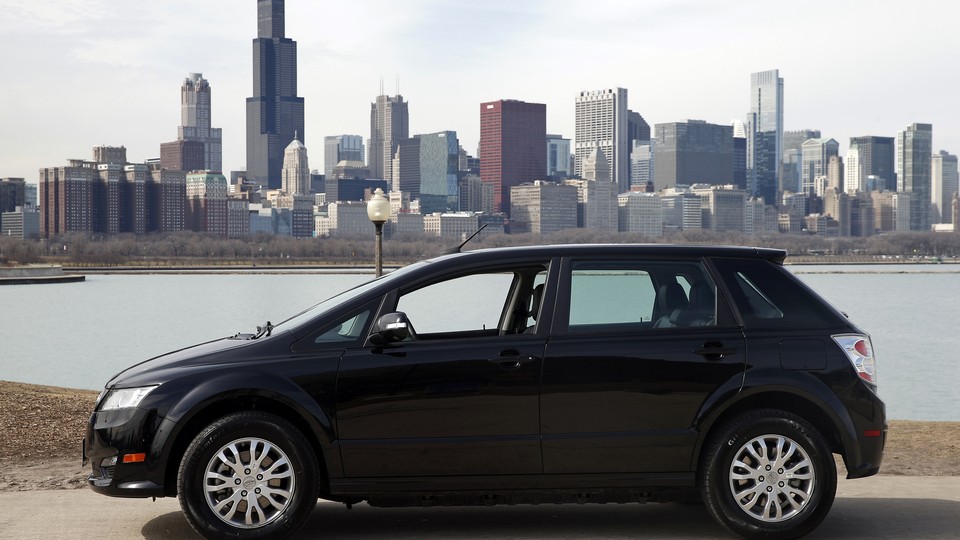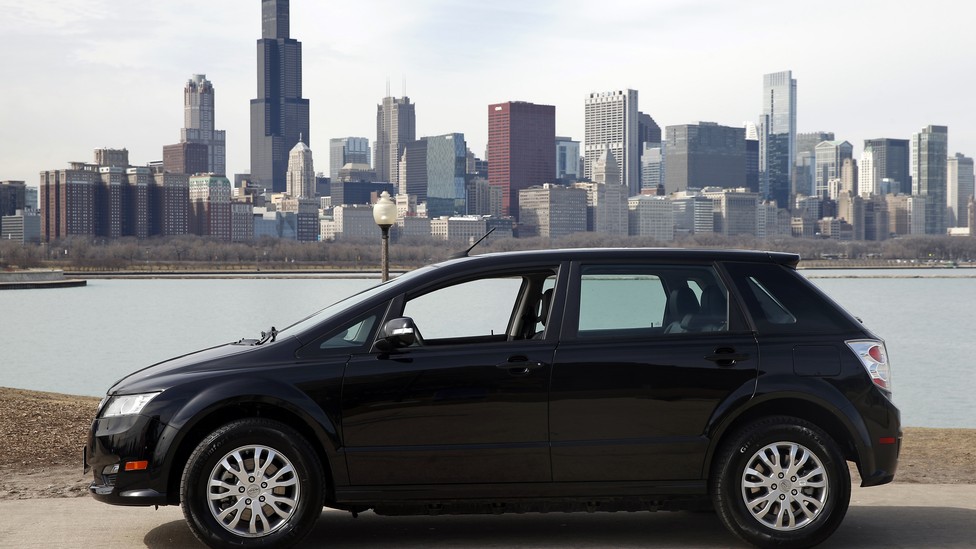 Last month, researchers found the most compelling evidence yet that Uber, Lyft, and other ride-hailing services are worsening traffic and reducing transit ridership in cities across the U.S. Rahm Emanuel, the mayor of Chicago, proposed a solution: Slap each ride with a fee to fund public transport.
Just before Thanksgiving, the Chicago city council approved a 15-cent increase to the 52-cent fee that is already added to every ride-sharing trip. The original per-trip fee, initiated in 2015, was directed to the city's general fund, but the new ride-hailing increase is the first of its kind to directly fund public transit.
This city has many areas of transportation need, and the Chicago Transit Authority (CTA) will have to decide where the money should go. The tax is expected to raise $16 million for the CTA in 2018, and $30 million in 2019 with an additional 5-cent increase to the fee. CTA will likely use the funds for long-term infrastructure improvements. But what else could this added fee go toward? A transit planner, a transportation advocate, and a cab driver told us where they think the money could and should go.
---
The public transit planner: We need to modernize our railway system for the long haul.
Unlike certain metro systems, Chicago's trains actually run on time. But they're not perfect, and the CTA still has a substantial backlog of deferred maintenance and replacement on the 125-year-old rail system. "Even when CTA inherited the system in 1947, it was already not in a state of good repair," said Leah Mooney, the director of strategic planning and policy at CTA. The transit authority would use the revenue from fees not just "to improve access or replace it, but to modernize the full system," Mooney said.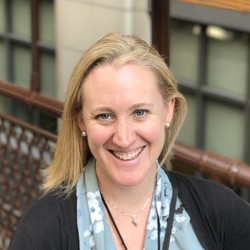 That means more money to fix slow zones, improving signals and tracks, adding rider capacity with wider platforms and longer trains, and improving customer service. An example of the kind of project the fee could fund, Mooney said, is the Red and Purple Modernization program. The reconstruction of 10 miles of rail lines began at the start of her tenure at CTA; the procurement process is just now getting started. Once completed, the project should fix a major bottleneck between the lines and allow CTA to serve an additional 7,200 customers per hour.
These things take time, and a lot of money: "There isn't some quick lever you can pull to add more Blue Line trains into the loop during morning rush," Mooney said. "But that is a huge impact on someone's daily life and [it] lets people access more jobs within a reasonable commute."
Dorval Carter, the president of CTA, has said the agency would leverage the ride-hailing revenue to issue bonds worth $180 million over the next 10 to 15 years. The transit agency will decide how to allocate the money when it votes in December on its budget, as it considers a 25-cent fare hike to cover operating costs.
As for ride hailing, Mooney says it's just no match for the efficiency of CTA trains. "It can never substitute high-capacity transit, without wreaking havoc on congestion," she said. "We have to be really thoughtful and mindful about what types of cities we're creating."
---
The transportation advocate: Improve bus service to reach more riders.
To Kyle Whitehead, the government-relations director of the Active Transportation Alliance (ATA), a transit advocacy group, supporting trains would be undoubtedly important, but he thinks CTA should funnel funds toward the underdog of Chicago transit: the bus. Since 2012, CTA bus ridership has fallen by 17 percent, which is about 55 million fewer riders, according to a recent report from ATA. It attributes the steady drop-off to service cuts, declining gas prices, and the emergence of ride hailing, among other factors.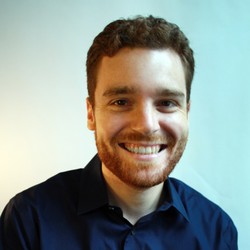 Increasing funding for buses, Whitehead said, would be a very efficient use of money. Even though they are waning, "bus riders still represent the majority of transit riders in the city," making up some 52 percent of trips, Whitehead said. To help the mode become more competitive, he believes the city should give buses more priority at intersections, speed up boarding with new fare-payment systems, and expand the network of dedicated bus lanes.
That last fix is "the most obvious and beneficial way to speed up bus service," the ATA report states. It's also where Chicago lags most behind its peers. "Chicago has about four miles of dedicated lanes," Whitehead said. "Compare that to other cities like New York that has 80-plus miles, or even Miami and Los Angeles that have about half that."
Besides extracting higher fees from ride-hailing trips, the city needs more data, Whitehead added. Otherwise, it's difficult to show the exact impact Uber and Lyft are having on transit ridership. He also worries that their cheap fares, supported by billions in venture capital, won't stay cheap forever. As it is, many middle- and low-income riders already can't afford the shortcut offered by ride-hailing, leaving them to ride increasingly unreliable buses in heavier traffic congestion created by on-demand car trips. These passengers shouldn't be ignored. "We're trying to build political will for those investments," said Whitehead.
---
The cab driver: Reduce taxes and fees for the taxi industry.
Cities are just beginning to grasp what ride-hailing is doing to public transportation. But what it's done to the taxi industry is no mystery.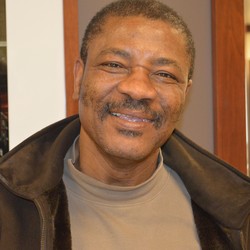 In Chicago, the value of taxi medallions, which give cab drivers the right to operate, have fallen precipitously since ride-sharing came to town. As CBS Chicago reports, the price of a medallion has gone from $385,000 in 2012 to a low of $50,000 this year. The industry has taken a nose dive: Drivers' average monthly income has fallen by nearly half since 2014.
Michael Agunloye has felt the pain firsthand. A cab driver for 15 years, Agunloye once expected to be able to sell his taxi medallion to pay for his retirement. Now, that's no longer an option, so he's continuing to drive. He said other drivers he knows are struggling to pay off their medallion loans, with some going into foreclosure.
"No one expected this when ride-sharing was introduced to the city," said Agunloye, who advises the city's Taxicab Driver Fairness Task Force as a representative of Cab Drivers United/AFSCME Council 31. "Our position has been [that the city should] create relief for the taxi-cab owners, medallion owners, and some of the drivers too."
It might be a long shot, given that Emanuel has said the ride-hailing funds will pay for "mass transit." Still, Agunloye thinks that the money could help reduce the renewal fees and licenses that cab drivers pay to the city. In general, he believes the ride-hailing industry ought to contribute more. While companies like Uber and Lyft pay a $10,000 fee for an unlimited license for their drivers in the city, he says cab drivers have to pay individually for licenses and ground-transportation fees, in addition to training, background checks, and vehicle upgrades. Most of all, he wants a leveled playing field. "We just want to continue to exist and remain a viable business," Agunloye said. Even though, he admitted, "I doubt it will ever be what it used to be."
---
This post appears courtesy of CityLab.