America's Sexual-Assault Epidemic
The Harvey Weinstein scandal rocking Hollywood has now spread throughout the American business world, with a growing list of firings and suspensions among high-profile men.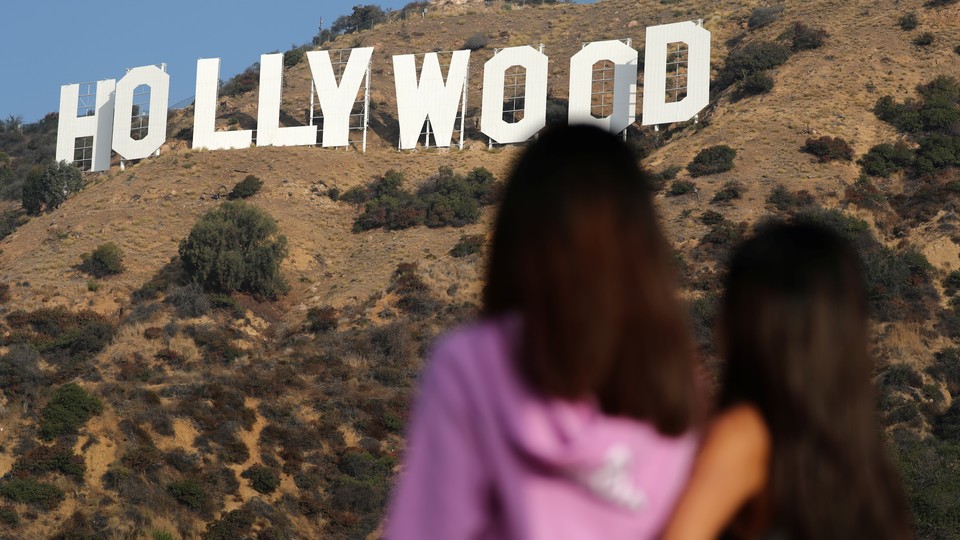 The allegations started in Hollywood, then spread to Silicon Valley, and after that engulfed New York City media circles. Harvey Weinstein's downfall was just the beginning. The accusations, then firings, of many other powerful men have sparked a public conversation about an uncomfortable issue that rarely surfaces. And, at least for now, that's created a very different kind of dialogue about sexual assault.
It's difficult to keep track of the number of prominent men who've been accused of sexual misconduct in recent months. Bill O'Reilly. Roger Ailes. Harvey Weinstein. The wave of allegations has led to terminations, suspensions, and other consequences. But these recent actions do little to address the underlying issues that enabled men in power to get away with so much for so long, nor does public attention today guarantee meaningful change.
The sheer number of high-profile allegations in recent days is dizzying. On Thursday alone, BuzzFeed reported the suspension of Scott Courtney, an executive vice president at the Service Employees International Union who helped lead the Fight for $15 campaign, after staffers complained about sexual abuse, harassment, and alleged that he had inappropriate relationships with subordinates. On the same day, Vox announced that it had fired Lockhart Steele, the company's editorial director, over accusations of sexual harassment. And Nickelodeon fired a showrunner, Chris Savino, amid similar accusations. VICE announced it would no longer work with the writer Sam Kriss, who has also written for The Atlantic, after a woman accused him of sexual misconduct via a Facebook post. Kriss posted a public apology soon after the accusation. Earlier this week, Roy Price, the head of Amazon studios, resigned after a producer said that Price had sexually harassed her. Three women have come forward to accuse the well-known tech blogger and author Robert Scoble of harassment. And just a few weeks ago, Science magazine published allegations that David Marchant, an Antarctica geologist, had sexually harassed several female colleagues.
This focus on abusive behavior from powerful men comes at an interesting moment for the country, which is to say, during the Trump presidency. In the final weeks of his bombastic presidential campaign, several women came forward to allege that Donald Trump had made unwanted sexual advances toward them. Barely a year ago, The Washington Post unearthed audio recordings of Trump bragging about how he kissed and groped women. (Trump could be heard saying, "I just start kissing them. It's like a magnet. Just kiss. I don't even wait," and "Grab them by the pussy. You can do anything.")
Less than a month later, he was elected president—helped by more than half of white women who voted for him.
In a sense, the current reckoning with predatory behavior by successful men has come about both because of, and in spite of, the country's choice of president. It's not that Trump's comments were the most vulgar words ever said about women. And it's certainly not the case that he's the first president to be accused of sexual harassment and impropriety. Additionally, there's no reason to believe Trump's vulgarity prompted high-profile men to participate in the despicable behaviors detailed in so many accusations. Yet it's impossible to contextualize the growing public outcry over sexual assault without considering the short distance, and largely unresolved tension, between Trump's "you can do anything" attitude toward women and his subsequent victory over a female candidate. Trump's repeated denigration of women on the campaign trail, and the fact that he was elected anyway, set the stage for this moment. Viewed in that light, coming forward about experiences of abuse is both an act of personal courage and a protest against this political moment. For those who see Trump's election as a dramatic failure in accountability for predatory behavior, speaking out against powerful men—men who allegedly believe they "can do anything" to women—is a kind of correction.
The calls to address sexual violence en masse, and as a form of protest, certainly aren't new, but the tactic picked up speed almost as soon as the tapes of Trump's so-called locker-room talk surfaced. The author Kelly Oxford took to Twitter in October of 2016 to share a story of sexual assault, and encouraged others to do the same. There were thousands of responses. A similar effect has been achieved when it comes to the accusers of Bill Cosby, Harvey Weinstein, and a host of other men. This surge of support and corroboration has been a catalyzing force in creating swift, and public, accountability. At a time when companies are being looked at to take strong stances on social issues, and movements such as #MeToo are trending across the internet, companies that could be tainted by accusations of impropriety, especially by high-ranking or public-facing individuals, have little choice but to act.
Yet in a moment that seems focused on solidarity—among both the victims of sexual violence and particularly women—other divisions are emerging. Many women of color have expressed dismay at the lack of acknowledgement of their contributions to the conversation. There are, of course, other limits to the momentum of this moment. Getting rid of a few bad actors may highlight how companies, and broader society will deal with sexual exploitation, but a few firings won't solve the ongoing and underlying problems of objectification and inequality that manifest in so many pernicious ways throughout American culture. Everyone's talking about sexual assault. And then they're not.