The Quiet Mentor
The late Nashville Scene editor Jim Ridley made everyone around him better, and took little credit for himself.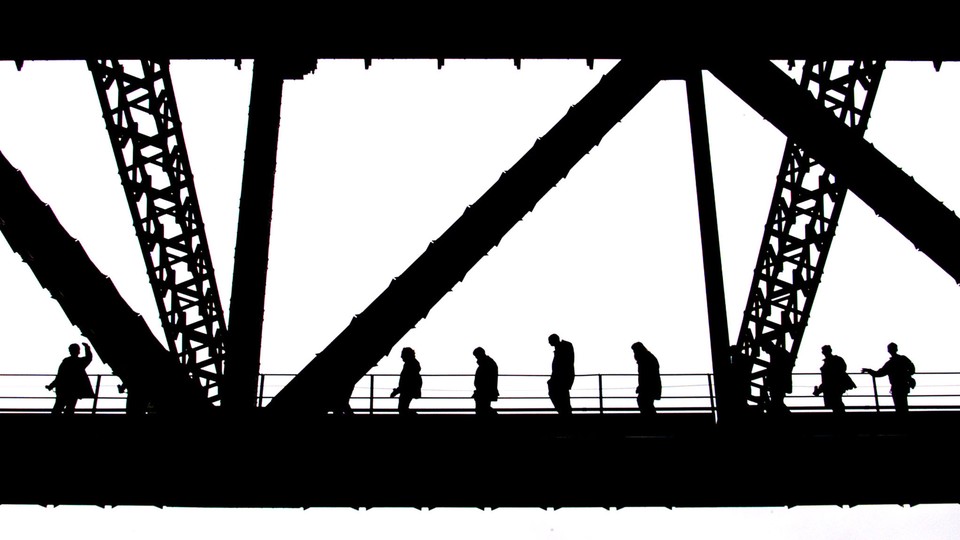 The average reader has likely never heard of Jim Ridley. That's, at least in part, by design. Though a gifted writer and editor in his own right, Ridley possessed an uncommon ability to see the talents of others. People often describe mentorship relationships by saying that mentors pull their acolytes up the career ladder with them. In Ridley's case, it's more accurate to say that he pulled people up, then lifted them past him.
Ridley began his career in 1989 at the alt-weekly the Nashville Scene as a film critic, eventually rising to be its top editor, a position he held for seven years until his death in 2016, when he was only 50 years old. I worked with him at the Scene from 2007 to 2014. He taught me many things, any number of which I didn't realize were important lessons until after he was gone.
Ridley's talents as a journalist were widely respected by his  peers. Before he joined The New York Times, the late David Carr would single out Ridley's columns to show his staff at the Washington City Paper as examples of particularly strong writing. Ridley could certainly turn a phrase. "Emir Kusturica's Underground is, among other things, the first movie about the collapse of the former Yugoslavia that you could recommend wholeheartedly to a Three Stooges fan," Jim writes in his 1998 review. Later, he adds, "The whole thing is propelled by a frantic Goran Bregovic score that sounds like an army of ducks walking on bicycle horns."
But despite the numerous and varied offers Ridley received to move to bigger, more prestigious jobs—often via people he had successfully mentored into those positions—he turned them down again and again. He loved Nashville, and shunned the spotlight—at least for himself.
"I couldn't imagine that anyone that gifted as a writer and editor would be that humble," Tracy Moore, a former staff editor and reporter at the Scene, remembered. "And it's not just that Ridley never met a compliment he couldn't back away from, muttering in protest. It's that he took my ideas seriously and helped shape them with respect and enthusiasm, even when they were too broad, or too unwieldy, or too green."
One of the few times I remember seeing Ridley really struggle with a piece of writing, he wouldn't tell me what it was. He shrugged it off and, typical of Ridley, shifted the focus to my own life. How were my kids? How was my wife's job going? Many months later, I pieced together that "something" was one of the most piercing film essays I've ever read—a gorgeous rumination on Jacques Demy's 1964 movie musical The Umbrellas of Cherbourg, for the Criterion Collection.
Most writers I know would have seen that gig as a breakthrough—a cinephile's dream. But Ridley didn't even tell me the essay had been published. Contrast that with the time I had an op-ed appear in the Times, which Ridley emailed to everyone in the Scene offices (where I no longer worked) and posted from every social media account he had a password for, as best I could tell.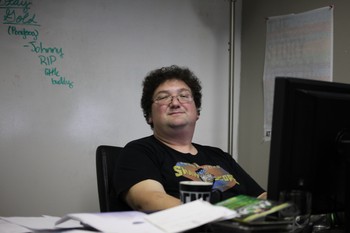 "Ridley was quick with praise and—astonishingly to me even now—more than willing to give me plum assignments that he easily could've kept for himself, at a time when frankly I wasn't that good of a writer," said Noel Murray, who contributed to the Scene for a decade.
"The thing I do remember from Jim is utter selflessness," said the Village Voice film critic Bilge Ebiri, a frequent contributor to the Scene film section over the years. "Always, always, always giving credit to other people. And always encouraging. 'I knew you were the right guy to write this piece,' is something he liked to say. And it never sounded like bullshit, or just a nice guy being nice."
Saying Ridley was a nice guy is kind of like saying Wes Anderson has an interest in art direction. It's a colossal understatement. The brass at SouthComm, the company that purchased the Scene from Village Voice Media in 2009, almost decided against promoting Ridley to editor in chief because they worried he was too nice. But he was tough where it counted. "He kicked me in the butt when I really needed a good butt-kicking," Murray told me. And he never swerved from what he believed in—his family, his city, his newsroom, and his mentorship of people with the hope that he'd be eclipsed by them someday.