Building Mentorship Out of Trauma
The haunting things Bob Lang once saw as a firefighter have influenced the advice he now gives to young colleagues in his work as a lawyer.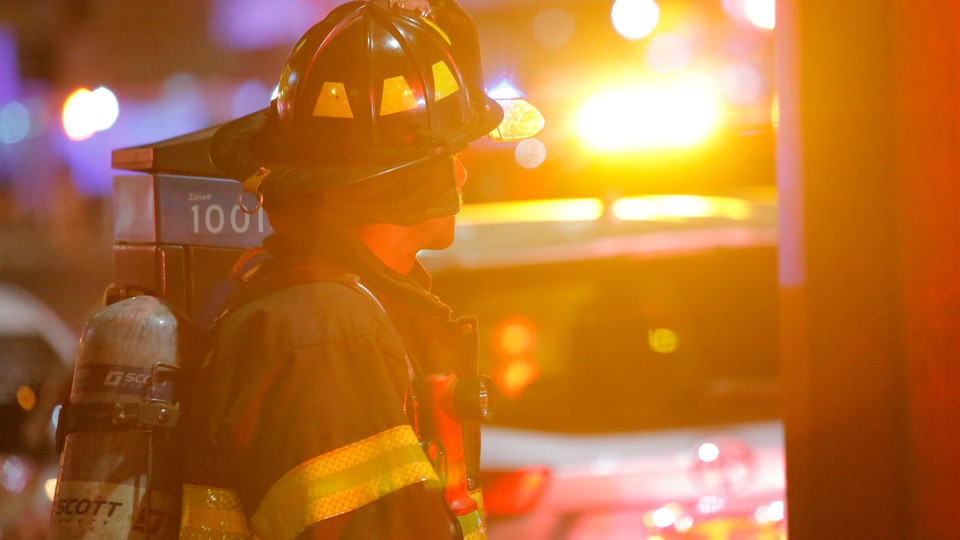 Robert Lang, a 68-year-old lawyer at the American Bar Association, has over the course of his career served clients facing immigration crises and domestic violence, among other issues. It's stressful work, and in order to avoid burnout, Lang has set aside time for what he calls his "adventure" periods: He's worked as a hospitality manager in the Virgin Islands and a teacher in Los Angeles.
But Lang says it was his first job, working as a firefighter throughout college and law school, that taught him the most about compassion, grief, and advocating for others. Now, Lang says that mentoring young lawyers and interns is the highlight of his job, and his firefighting days influence the way he goes about that. I spoke with Lang about his work relationships for The Atlantic's series "On the Shoulders of Giants." The following interview has been edited and condensed.
---
Elisha Brown: What lessons did you learn from your work as a firefighter, and how do those lessons influence how you work with others?
Robert Lang: I left with post-traumatic stress because of kids I couldn't save. It involved hallucinations, panic attacks, insomnia, and nightmares. I was suicidal. The lessons I learned from the fire department, and the key thing I apply to mentoring, is that we're not guaranteed any time on Earth. When I start working with interns, at the beginning I tell them that we have very little time together, and we have to treat every day as if it was precious.
Brown: When did you realize that you enjoyed mentoring and were good at it?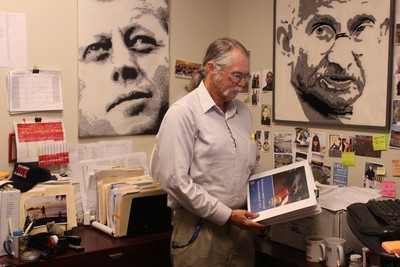 Lang: After I became a lawyer, I worked for Legal Aid in Iowa. I was good at bringing people together to build a strong team. I recognized right away that I enjoyed mentoring people and helping them become the best that they could be. I always consider mentorship a sacred trust. People are trusting you with some of their life in hopes that you can help them develop what they want to do and be.
Brown: And how do you help in that development?
Lang: I try to make sure their mentorship or internship isn't transactional, which is what most internships are. What I want to do is help people to see that they're not just novices with nothing to offer. They've got a unique life experience that they're bringing. They need to capitalize on that and bring to bear the skills they've already developed.
Brown: Do you think your mentorship skills get recognized in your line of work?
Lang: Roger Forman, a former boss of mine, once wrote me a letter of recommendation. The first line said, "No matter what office Bob Lang works in, he will never be the best lawyer in that office, but he will leave the biggest hole when he moves on." That taught me that people in offices have different roles. When I'm working with my interns and law students, I can pick out what role they'll play in the office after I get to know them a little bit. There's the academician, the person who loves to do research, the advocate, the one who's really good at going to court. Another one is the role I was in—which I didn't know until Roger told me—which was the person who's the unifier of the team.
Brown: What specific qualities do you look for in young law students and interns?
Lang: I want them to have a good heart. They demonstrate a good heart to me if they have volunteered to help other people on their own time. When we're dealing with social justice, the clients have had the world dropped on them. I can't teach anybody how to care about those people—I can teach them the law, but I can't teach them compassion.