Mentoring With a Time Horizon of Seven Generations
Jodi Gillette, formerly an adviser for Native American affairs under President Obama, on how her worldview is built into her career.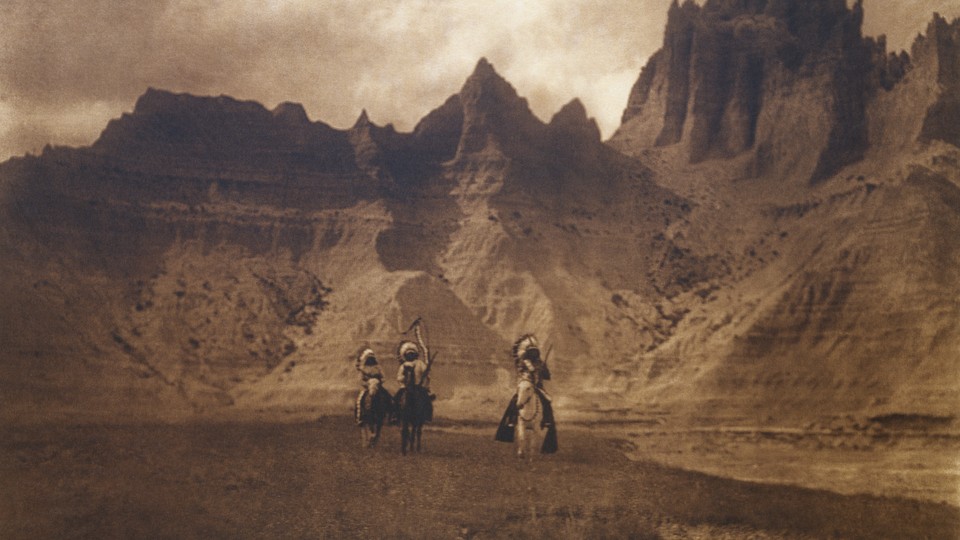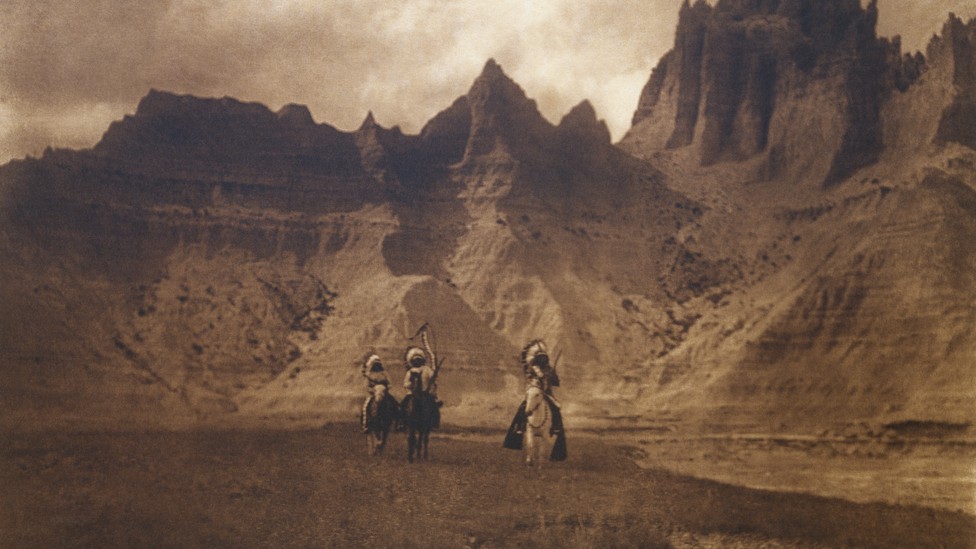 Suzan Shown Harjo, a Cheyenne-Creek elder, has been one of the most public faces in the campaign urging Washington's NFL team to change its name, and for other high school, college, and pro teams across the country to do the same. Harjo's activism has much deeper roots: She has been fighting to advance the rights of Native Americans for five decades, having worked with both President Carter and President Obama.
Over the years, Harjo has also been a mentor to Jodi Gillette, who is Lakota and a member of the Standing Rock Sioux tribe. Gillette served as senior policy adviser for Native American affairs under President Obama—a position she credits Harjo with helping her reach. Before she worked in the White House, she led Native American voter-outreach efforts in North Dakota, and during her time serving under Obama, worked to increase accountability for violence against Native American women and girls, among other things.
For The Atlantic's series on mentorship, "On the Shoulders of Giants," I spoke with Gillette about how Harjo's support helped her get a job in the White House, what she learned from growing up on a Native American reservation, and how Harjo has led her to see the value of radical honesty. This interview has been edited for length and clarity.
---
B.R.J. O'Donnell: How has your understanding of mentorship been informed by Native American ideas and thought?
Jodi Gillette: I think with mentorship, one of the things is that we have to take a multigenerational, long view of this earth. We are in a society that looks at the 140-character tweet, the 10-second sound bite, and clicks. The long view is that we have seven generations before us, and seven generations after us—and that is your scope of responsibility. That's a Native American view of how things are passed on.
O'Donnell: To that end, how did Suzan play a role in your career trajectory?
Gillette: I met Suzan when I was about 20 years old. She was just coming off being the executive director of the National Congress of American Indians. And she would say things that I thought were very odd at the time. She would say, "Jodi, you're going to be a senator one day," or, "Jodi, I think you are going to run an organization someday." And she would just say it like it was inevitable that this would all happen. Nobody had ever said anything like that to me—ever.
O'Donnell: And you landed at the White House.
Gillette: That was a trajectory that I feel like Suzan had made for me. It wasn't something I feel like would have happened without her. When Barack Obama was saying very specific things—about languages and sacred places that resonated with me and my work—I got really excited. And I have a feeling that he may not have said those things without Suzan's influence. I remember telling her, "I think this man is amazing. I really want to help him," and Suzan said, "Yeah! Barack is great, but Michelle's even greater." Suzan went on to say, "Oh, I happen to be on the Native American policy group—do you want a job? Do you want to work for the Obama campaign?" So, after working to get President Obama elected in 2008, that's how I came to the White House.
O'Donnell: How have Suzan's views on politics influenced yours?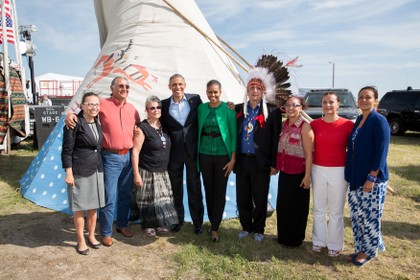 Gillette: Most people fight for change in areas of health, or in economic security, or education. But Suzan has a different approach. She fights for the preservation of our sacred places, and for museums to reconcile their legacy of collection of deeply important Native American objects, and for language preservation. And she prioritizes working with elders who have very little economic or military power. She is always fighting to address the deeper issues of whether or not we are considered equally human. She is looking at these questions and how they relate to Native American thought and philosophy about how we live our lives on this earth.
O'Donnell: How do those principles show up in your work?
Gillette: What Suzan does is speak truth to power. Being truthful is a core tenet that I like to speak to, over and over again. Because earlier on, I thought being honest about my views would get me sent home, or would repel people and make them say, "We really don't want to hear that." So Suzan taught me there is no reason you have to guess what people want to hear in order to get what you want. It's okay to be respectful. It's okay to provide context. But you have to be authentic to what you know is true.
O'Donnell: What's the clearest example of that?
Gillette: When it comes to narratives around Native American youth and opportunity, I can't say, "Everything's okay: I have my degree, I went to Dartmouth, I worked at the White House. Everyone has a chance like me." I can't do that when I know there have only been one or two people in the White House with my job in the past 200 years. We really have to be able to be truthful to our experiences—just be that voice, even if it's disagreeing with dominant narratives.
O'Donnell: A familiar narrative is that reservations are places that ambitious young people leave and don't come back to. What are your thoughts on what that kind of representation leaves out?
Gillette: Well, I think the media tends to focus on the negative, especially when it relates to people of color. This isn't my original thought, but I'm going to repeat it: When you talk about the incarceration rates, when you talk about the foster-care rates, when you talk about the poverty rates, the rapes, the violence, all of that over and over again, who would want to stay? If that's what is at the forefront every time you talk about Native Americans, people are going to take that and internalize it.
I think it's a myth that if you grow up on a reservation, then you can't be successful in the outside world. I was born in Denver, Colorado. We moved when I was about five years old, and most of my childhood was in Pine Ridge [a reservation in South Dakota]. I grew up on three different reservations—the others being Standing Rock Sioux reservations in North and South Dakota—and it was probably the best thing that ever happened to me, just in terms of understanding my place in the universe—knowing who I am and who I'm related to, where I come from, just being a part of the community. We are a rich and wonderful piece of what makes America.